Austin Quinn-Davidson sworn in as Anchorage's acting mayor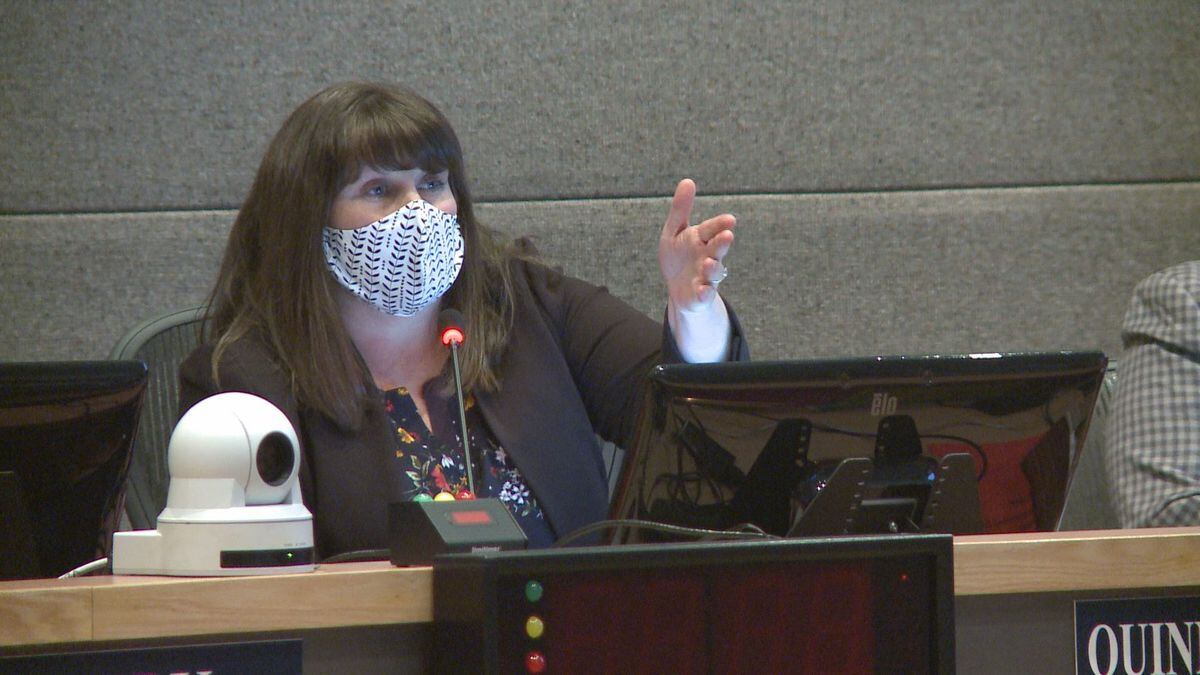 Published: Oct. 23, 2020 at 5:52 PM AKDT
ANCHORAGE, Alaska (KTUU) - Austin Quinn-Davidson has been sworn in as acting mayor of the Municipality of Anchorage Friday evening at City Hall.
"Thank you for being here for what marks the beginning of a role that I accept with great humility," Quinn-Davidson said in a speech after she took the mayoral oath. "... My promise to you is to listen, to work hard, and to lead with compassion and reason."
Quinn-Davidson was joined by her wife, Stephanie Quinn-Davidson, for the event. The oath was administered by Chief Magistrate Judge Deborah Smith.
After Anchorage Mayor Ethan Berkowitz announced his resignation 10 days ago, the Anchorage Assembly reorganized and Quinn-Davidson was voted to become the chair of the assembly and the city's acting mayor until the next regular or special election.
Berkowitz's resignation went into effect Friday at 6 p.m. He announced his resignation after admitting to having an inappropriate, but consensual relationship with local news anchor Maureen "Maria" Athens years ago.
Quinn-Davidson is Anchorage's first female and first openly gay acting mayor. She has been a member of the assembly since 2018.
Copyright 2020 KTUU. All rights reserved.