Alaska DPS forms review team to look into deadly, or near-deadly, domestic violence cases across the state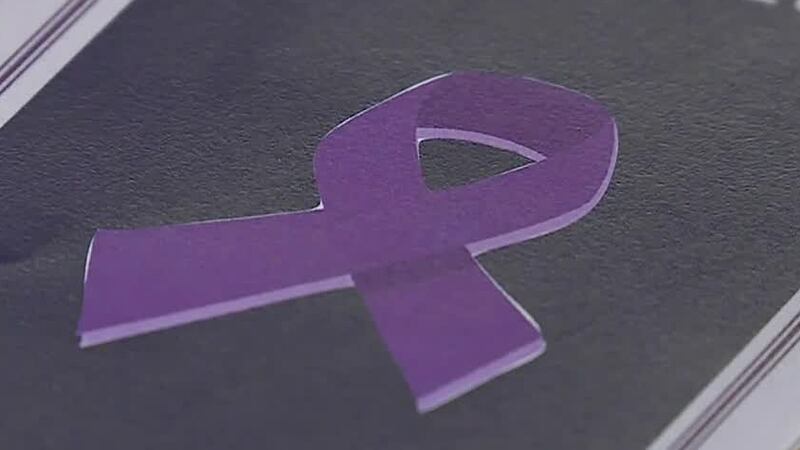 Published: Feb. 2, 2021 at 12:04 PM AKST
ANCHORAGE, Alaska (KTUU) - If you or someone you know is in need of help with a domestic violence situation, you can visit domestic violence hotline website or call (800) 799-SAFE (7233). If you are in immediate danger, dial 911 immediately.
The Alaska Department of Public Safety said Tuesday that it has formed a new review team dedicated to looking into domestic violence cases around the state – in which the victim was either killed or nearly killed – in an effort to reduce the number of incidents in the future.
"We still have a DV problem," said Megan Peters, Alaska State Troopers communications director. "What this group is designed to do is to not just look at what law enforcement is or isn't doing, but to take a step back and what's happening. Was there intervention that we missed, whether it be at a community or a school? A church, medical appointment?"
The Alaska Statewide Domestic Violence Fatality Review Team, as the group is named, is the first of its kind, according to DPS.
"This group of people, they are going to be taking an all-inclusive, deep dive into a case," Peters said. "They are going to be looking for those gaps to try and identify where intervention could've happened, that could've potentially gone to help save this person's life."
DPS Commissioner Amanda Price said in a prepared statement that Alaska's longstanding domestic violence problem must come to an end.
"This fatality review team is going to help us take an all-inclusive look at violent domestic incidents," she wrote, "to see where the gaps are in services that possibly prevented a victim from getting help before it was too late.
"We need to stop missing even the most subtle signs of domestic violence," she continued, "and make services more readily available whether it is at school, a doctor's appointment, or a law enforcement contact."
The review team will include representatives from multiple agencies in the state, including the Department of Law, Alaska State Troopers, Department of Health and Social Services, Office of Victim Rights, state medical examiner's office, Alaska Native Justice Center, University of Alaska Anchorage Justice Center and Alaska Network on Domestic Violence and Sexual Assault.
"Eliminating the scourge of domestic violence in Alaska has been a top priority of my administration," Gov. Mike Dunleavy said in the same emailed statement. "This new review team will meticulously review deadly instances of domestic violence to help prevent them in the future."
Diane Casto, director of the Council for Domestic Violence and Sexual Assault, said separately Tuesday that she and her team are excited about the positive prospects the new group could bring to Alaskans, including the lives they could collectively save.
"This team will provide a critical service to families impacted by a DV fatality, as well as provide us and our providers with key data and information about what leads up to a DV fatality," she said. "And, how [and] what can we more fully understand about the dynamics that can help us better prevent DV fatalities in the future."
According to the release sent out by DPS, the department will also be getting assistance from the Family Violence Center at Arizona State University, which will help train and guide the new review team in its early stages.
Copyright 2021 KTUU. All rights reserved.