NTSB has spoken to lone helicopter crash survivor; preliminary report to be released next week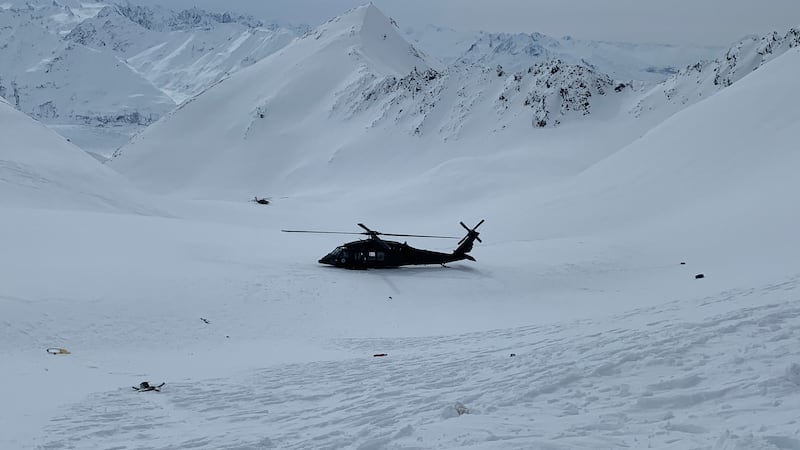 Published: Mar. 29, 2021 at 1:14 PM AKDT
|
Updated: Apr. 8, 2021 at 5:00 PM AKDT
ANCHORAGE, Alaska (KTUU) - Investigators with the National Transportation Safety Board have spoken with the lone survivor of the helicopter crash that killed five people near Knick Glacier late last month.
Clint Johnson, chief of the Alaska regional office of NTSB, said in an email Thursday that investigators made contact with 48-year-old Czech Republic resident David Horvath late Wednesday and that he provided "valuable information" about the crash.
"An NTSB operations investigator, a human performance investigator, and a helicopter specialist had the opportunity to talk with the surviving passenger," Johnson wrote.
Horvath was hospitalized in Anchorage following the March 27 crash, and was recently classified as being in "good" condition.
The crash wreckage arrived in Anchorage on April 6, Johnson told Alaska's News Source previously. A 12-person national investigative team is looking at that wreckage.
Details from Horvath will be included in the NTSB's final report, Johnson wrote on Thursday. A preliminary report is scheduled to be released on April 13, he said.
Johnson had previously told Alaska's News Source that the number of fatalities, the circumstances of the crash and the public interest all factored into why a national investigative team is being used.
Troopers identified the victims that died as 52-year-old Colorado resident Gregory Harms, 56-year-old Petr Kellner and 50-year-old Benjamin Larochaix both from the Czech Republic, 38-year-old Sean McManamy from Girdwood and 33-year-old pilot Zachary Russell from Anchorage.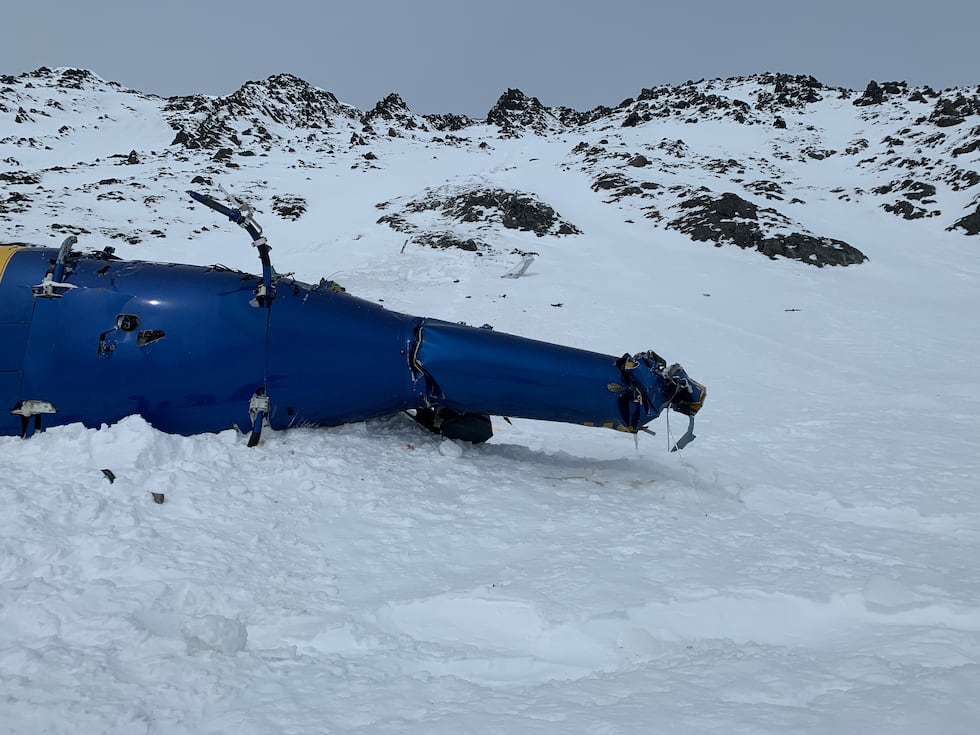 Horvath is reportedly a former Olympic snowboarder and according to his social media sites, a photographer. Some have posted well wishes and condolences online.
On March 30, an Instagram user posting under the name of Nick Ennen wrote, "Speedy recovery to you my friend," tagging what appears to be Horvath's account.
"I am so sorry for all your lost friends in the terrible helicopter accident," the post continued, "So happy for you to be alive!"
Copyright 2021 KTUU. All rights reserved.