Judge rejects rule allowing Hilcorp exploration in Cook Inlet, citing potential harm to belugas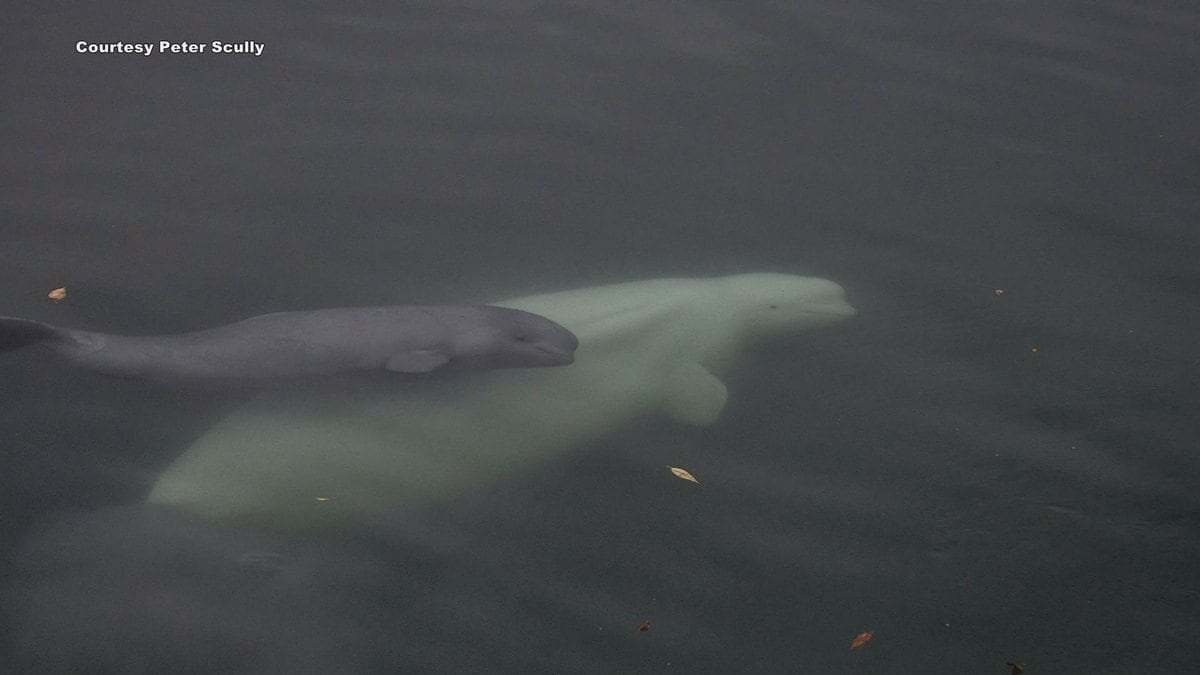 Published: Apr. 1, 2021 at 9:43 PM AKDT
ANCHORAGE, Alaska (KTUU) - A federal judge has rejected an authorization given to oil and gas company Hilcorp that allowed it to conduct exploration activities in Cook Inlet, citing potential negative impacts to the Inlet's population of beluga whales.
The Houston, Texas-based company applied for and in 2019 was granted "incidental take" regulations by the National Marine Fisheries Service which authorized Hilcorp to perform certain oil and gas exploration activities in the Inlet, including seismic testing and drilling. The loud noise from these activities has the potential to disrupt beluga whales in the area, which use sound to communicate and hunt.
Hilcorp performed seismic testing in the waters of lower Cook Inlet in 2019, under the NMFS authorization and a permit from the Bureau of Ocean Energy Management. Cook Inletkeeper, an environmental advocacy group in Homer, filed a lawsuit challenging the rules allowing Hilcorp's exploration activities along with the national group Center of Biological Diversity.
On March 30, U.S. District Judge Sharon Gleason sided with those agencies in a 52-page ruling, finding that the NMFS had erred in its approval of the incidental take regulations by not adequately considering the negative impact of noise from tug boats, which are used in exploration activities.
"NMFS itself has identified noise from tugboats and other vessels as a significant threat to Cook Inlet beluga whales," Gleason wrote.
The agency authorized incidental take regulations for Hilcorp for a five-year period from 2019-2024. Those regulations included mitigation and monitoring measures, according to the ruling, including aerial surveys to look for beluga whales before starting seismic surveys.
The NMFS estimated that with those measures in place, Hilcorp would harass with noise approximately 31 belugas a year. The incidental take regulations authorized the company to take up to 35 whales a year. However, the ruling states the fisheries service's estimate did not take noise from tug boats into account.
"... the agency's determination that noise from Hilcorp's tugs towing the drill rig would not cause any take by harassment of Cook Inlet beluga whales is arbitrary and capricious for the reasons set forth herein, and the agency relied on this erroneous determination in its issuance of the Incidental Take Regulations, the Biological Opinion, and the Environmental Assessment," Gleason wrote.
In her ruling, Gleason ordered the plaintiff and defendants to come up with an "appropriate remedy" for the situation. Both parties have 14 days from March 30 to file a brief addressing that remedy.
Because they use high frequency sounds as a type of sonar to communicate and hunt prey, beluga whales are "vulnerable to harassment and injury from human-caused sources of noise," according to the ruling. The Cook Inlet population has dwindled from 1,300 in 1979 to just 279 in 2018, the document states.
Beluga whales have been listed as endangered since 2008 under the Endangered Species Act, and portions of Cook Inlet have been designated as "critical habitat" for the whales, according to the ruling. Nevertheless, the population has continued to decline.
Alaska's News Source reached out to Cook Inletkeeper and Hilcorp for comment, but did not hear back in time for this story.
Copyright 2021 KTUU. All rights reserved.