Former Alaska state lawmaker indicted on 5 counts of voter misconduct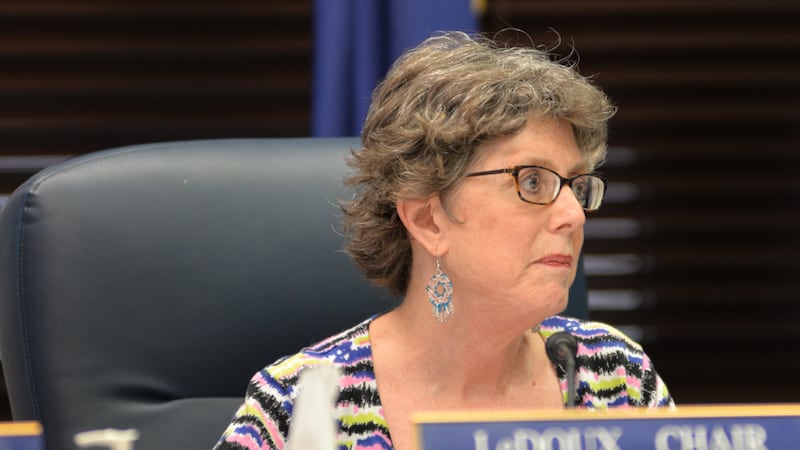 Published: Jun. 10, 2021 at 3:52 PM AKDT
|
Updated: Jun. 10, 2021 at 4:46 PM AKDT
ANCHORAGE, Alaska (KTUU) - A former state legislator has been indicted by a grand jury in Anchorage on five counts of voter misconduct.
Gabrielle LeDoux, a former representative of District 15 in East Anchorage, was investigated by the Alaska State Troopers working with the Federal Bureau of Investigations after the 2018 election. She and two others were indicted on June 2, according to a release from the Alaska Department of Law.
LeDoux was originally charged in March 2020 for conduct that allegedly took place during the 2014 and 2018 elections, but two misdemeanor charges related to the 2014 election were dropped for being outside the statute of limitations.
She lost her bid for reelection in the 2020 Alaska Republican Primary.
LeDoux pleaded not guilty to all five charges of first-degree voter misconduct on Thursday. All five are class C felonies.
Along with LeDoux, her former chief of staff Lisa Simpson, and Simpson's adult son Caden Vaught were also indicted. Simpson pleaded not guilty to five counts of first-degree voter misconduct, and Vaught pleaded not guilty to four counts of first-degree voter misconduct.
The charges stem from the 2018 primary election, when the Alaska Division of Elections noticed irregularities in absentee ballot applications, and in absentee ballots that were returned for the House District 15 primary election.
At the time, the division said 26 "irregular" absentee ballots were cast for LeDoux in 2018.
A future court date has not been set.
Reached by phone Thursday, LeDoux said she did not have an indication as to when the trial might be but that she'd like it to happen as soon as possible.
"I am absolutely innocent," she said. "I have done nothing wrong and I look forward to, you know, getting the proceedings concluded so that I can clear my name."
Class C felonies carry a punishment of up to five years in prison, if convicted.
Correction: This story has been updated to correct that Gabrielle LeDoux was a representative of East Anchorage.
Copyright 2021 KTUU. All rights reserved.