ASD summer program sets sights on middle schoolers' futures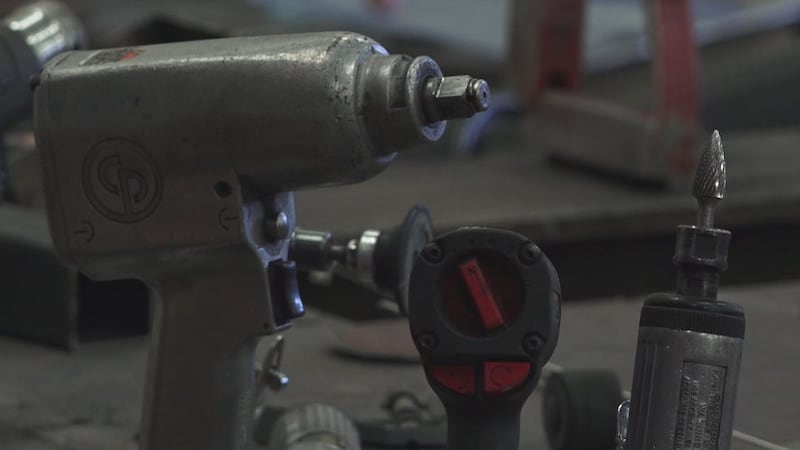 Updated: Jun. 18, 2021 at 8:22 PM AKDT
ANCHORAGE, Alaska (KTUU) - An Anchorage School District summer program for rising high school freshmen is giving younger students a chance to prepare for their futures through hands-on career programming at King Tech High School in Anchorage.
"It's an eighth grade career exploration program," said Career and Technical Education Director Missy Fraze. "And our goal is to help them plan a little bit more of their high school."
King Tech, by design, is focused on post-secondary and workforce preparation, said Principal Kern McGinley. The program helps prepare students for careers in cooking, welding, video, health care and more.
"That is the mission," he said. "What we do is really focus and concentrate our energies on having a conversation with students about, What do you want to do with your life? What kind of plans do you have? Do you like what you're doing in this class?"
The Middle School Summer School Career Exploration Program at King Tech offers a variety of courses during two separate summer sessions, each of which are two weeks long. Among the options for workforce careers: cosmetology, construction, culinary and hospitality, welding, transportation and more.
"You should see what's coming out of our culinary program," Fraze said. "Every day, these students are walking out with handfuls of something they've produced to eat that day.
"And just to know they've been exposed to so much more than they might have known was available to them," she continued, "I get excited ... for two years down the road, when we start to see students coming through this building."
For students, programs like this are a chance to test the waters.
"I've never really thought about welding before," said rising high school freshman Amariana Russell. "It's weird, but it's cool."
Russell said she is thinking of becoming a lawyer but that she's enjoyed all of her classes in the summer program, including one that taught her how to change the oil of a car.
Her classmate, Randell Albeza, is taking a similar approach to trying out career options.
"I just thought it would be a good opportunity to find other careers," he said, adding that he really likes culinary work and engineering. "Other choices, instead of just having one. I could have more options."
As for the instructors, the program is a chance to change a student's course for the future by impacting them in a positive way.
"Fantastic. An opportunity for the kids to try something they've heard about or have a relative that does," said David Dobler, an ASD teacher who was instructing a recent welding class. "And then they get to see if this would be a good career for them."
Kern said that in talking to each of his students, he gets "nothing but excitement."
"They talk about what they're learning, they feel good about it," he said, "get out of the car and come in and we're met with smiles and hellos."
The last session for this summer is already underway, but parents and guardians can still get students enrolled in courses through King Tech for the coming school year.
For more information, visit the program website.
Copyright 2021 KTUU. All rights reserved.