Power slowly coming back for Mat-Su residents after wind storm
Mat-Su schools were closed for a third straight day
Published: Jan. 4, 2022 at 11:30 AM AKST
|
Updated: Jan. 4, 2022 at 10:07 PM AKST
ANCHORAGE, Alaska (KTUU) - Matanuska-Susitna Borough residents are beginning to pick up the pieces following a three-day wind storm that knocked out power and caused widespread damage across southcentral Alaska.
The Matanuska-Susitna Borough School District also called off classes for a third straight day, pointing to repairs needed in building systems at multiple schools throughout the district. The district said it would make a decision on Thursday's classes by noon on Wednesday.
As of Tuesday evening, around 6,200 Matanuska Electric Association customers were without power, according to an outage map provided by the company. It was a significant improvement from numbers seen over the weekend into Monday, when as many as 20,000 customers were in the dark, around 28% of MEA's base.
MEA spokesperson Jennifer Castro said on Tuesday that she anticipates having everyone back on full power by Friday evening.
"If it is a situation where we don't have everyone back on by Friday, we will continue to work through the weekend until we have every last member turned back on," she said.
An update posted Tuesday afternoon stated the utility was making progress restoring power for smaller groups of customers with the arrival of additional crews from Golden Valley Electric in Fairbanks. Additionally, MEA got assistance from contract crews from Sturgeon Electric, Northern Power Constructors, Alaska Line Builders, Electric Power Constructors and Chugach Electric Association.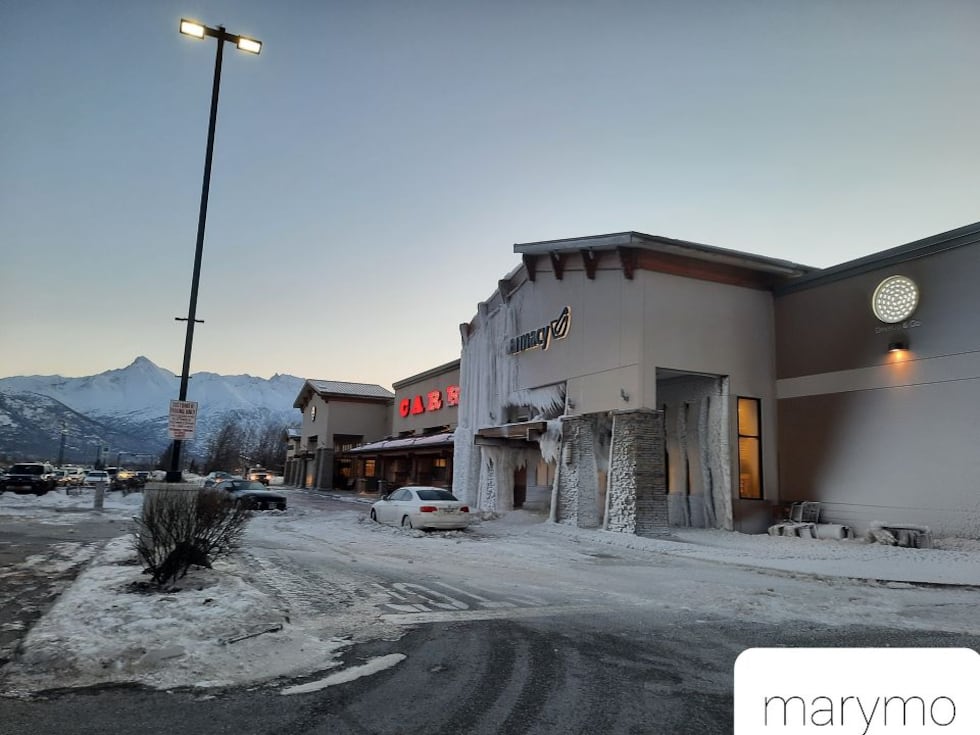 In the meantime, residents were advised shelter in place or to seek shelter at two locations in Palmer and Wasilla if they are lacking heat, with temperatures dipping below zero this week.
"We know that not having power is creating a very emergency situation for a lot of our members," Castro said. "And so we are urging members to go use and take advantage of those emergency shelters that have been set up over at Palmer Middle School and then the one at the Menard Center. There's food, there's water, there's heat, there's power."
American Red Cross of Alaska officials said the Curtis D. Menard Memorial Sports Center in Wasilla, and the Palmer Junior Middle School are available.
Red Cross spokesperson Taylar Sausen said a total of 30 people stayed at the shelters Monday night, with 12 overnight stays at the Menard Center and 18 at the Palmer Junior Middle School. Sausen added that the Red Cross anticipates closing the shelters within the week.
Now that the winds have died down in Palmer, cleanup is underway for businesses trying to open back up. According to Ken Barkley, director of emergency services for the borough, five commercial buildings in the Valley may have been damaged beyond repair. Over emergency 500 calls for help were made during the wind event, he said.
Co-owners of Bleeding Heart Brewery in Palmer, Zack Lanphier and Stefan Marty, say the gas line to the building they share with Alaska Picker was severed when debris from a neighboring business, Matanuska Brewing Company, blew onto their roof.
"Honestly it hasn't been too bad other than the Enstar thing. That was a little scary because we were walking around and we could smell the gas everywhere," Marty said.
Both Bleeding Heart Brewery and Alaska Picker announced Monday on social media that they would remain closed for a few days to make necessary repairs to safely open. On Tuesday a few volunteers from the community came out to help the business owners clean up around the property, as well as dig out.
"Everybody has reached out and been like 'Hey, when can I show up and help? What can I do? I've got a shovel. Do you guys need anything?,'" Lanphier said. "We are a brewery built by a community."
The high winds created massive snow drifts all across the Mat-Su that quickly froze over due to the colder temperatures that met the storm's start. Tuesday morning a truck hauling a flatbed trailer strapped down debris and hauled it away while another person operating a Kubota worked to plow out the piles of blown snow.
Bleeding Heart Brewery and Alaska Picker said they are hopeful that they will be able to open their doors again this weekend.
Editor's note: This article has been updated with additional information.
Copyright 2022 KTUU. All rights reserved.