Seward Highway reopened after avalanche slide, Old Glenn Highway to remain closed overnight
Two known slides cut off traffic along highways in Southcentral Alaska on Friday morning
Published: Feb. 18, 2022 at 6:38 AM AKST
|
Updated: Feb. 18, 2022 at 12:15 PM AKST
ANCHORAGE, Alaska (KTUU) - Several avalanche slides are being reported around Southcentral Alaska as warm and wet weather continues to plague the Anchorage area.
While the Seward Highway reopened near milepost 90 shortly after 2 p.m., the Old Glenn Highway remains closed after avalanches crossed both highways Friday morning. An avalanche near mile 91 of the Seward Highway was blocking the road, according to a community alert from Anchorage police. Officers formed a barricade, preventing traffic from traveling along Turnagain Arm from mileposts 82 to 99, roughly from Twenty Mile River to Bird Creek.
An update from the Alaska Department of Transportation and Public Facilities says that the Seward Highway reopened after it was closed for over three hours.
The department said on social media the Seward Highway slide was a major slide, measuring 10 to 15 feet deep in spots.
Spokesperson Jill Reese said artillery crews actively shot rounds into the upper slopes of mountains along the highway in mitigation efforts.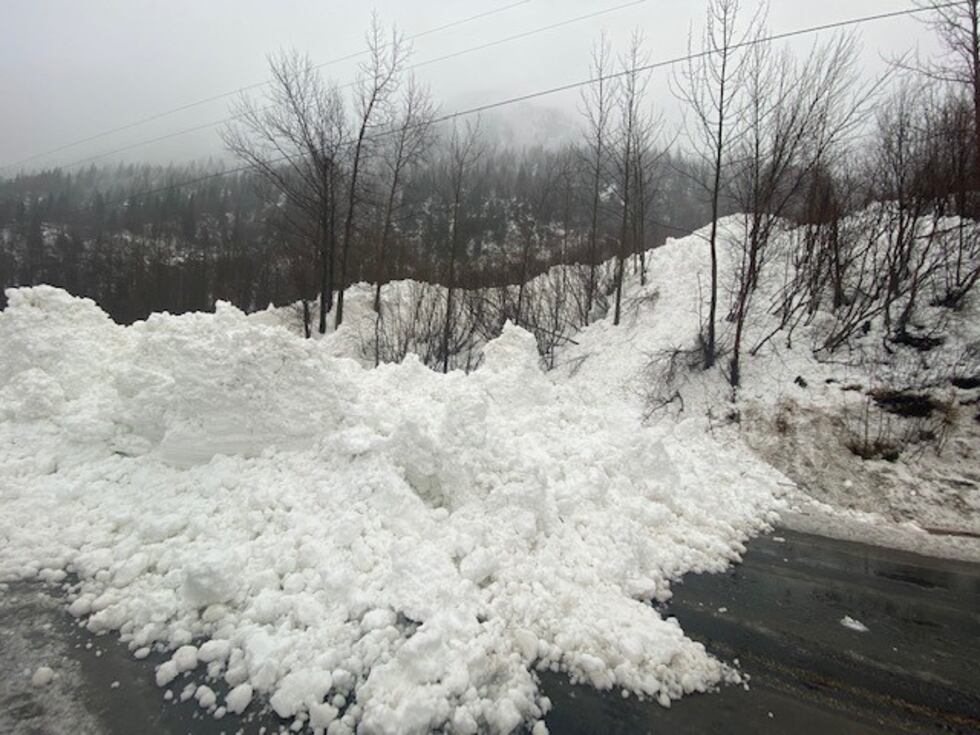 Another avalanche slide was reported north of Anchorage, near mile 8 on the Old Glenn Highway, according to the transportation department. The department said on social media that the Old Glenn Highway between milepost 7.6 and 8.6 would remain closed overnight "as avalanche crews assess the safety of the area and decide if mitigation is needed before the slide can be cleared."
Reese said that the Hatcher Pass recreation area will continue to be closed at mile 11 of Palmer-Fishhook Road at least through Sunday. She said artillery crews are planning to trigger slides near Hatcher Pass as well, but that work will be delayed while crews clear the Seward and Old Glenn highway slides first.
The winter weather is also affecting wider swaths of the Matanuska-Susitna Borough. The Matanuska Electric Association is reporting power outages across the Matanuska Valley, with over 3,100 customers without power at 10 a.m., according to an outage map on the company's website. As of 2 p.m., that number was down to 990.
MEA spokesperson Jennifer Castro said heavy snow and trees falling on lines have proven to be the main culprit for the higher rates of outages Friday.
"The heavy snowfall and ice are making conditions very hazardous for crews so they are having to work a little slower this morning in order to operate safely," Castro wrote in an email.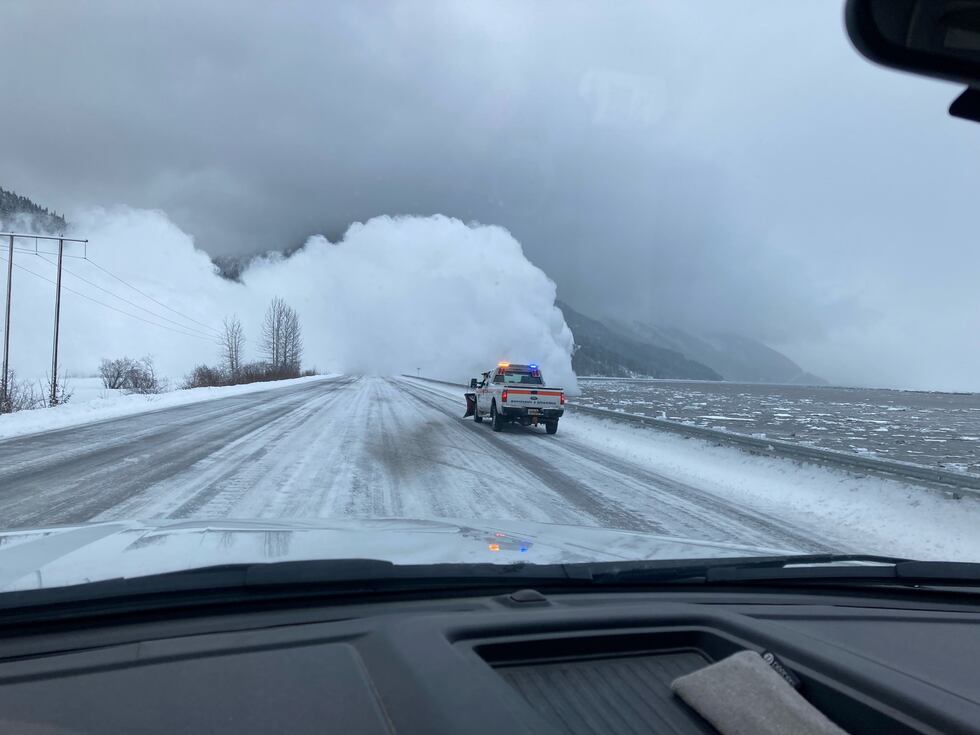 The Richardson Highway was also closed due to "multiple snow slides" around the Summit Lake area, according to a Facebook post by the department of transportation. As of 12:30 p.m., one lane is open around Summit Lake and traffic is able to pass through with caution, the department said.
Correction: This article has been updated to correct that one avalanche was reported covering the road at mile 8 of the Old Glenn Highway. The Alaska Department of Transportation and Public Facilities initially reported two slides on that road.
This is a developing situation. Check back for updates.
Copyright 2022 KTUU. All rights reserved.