Woman struck, killed by train near Bird Point along Seward Highway
Published: Apr. 6, 2022 at 3:15 PM AKDT
|
Updated: Apr. 6, 2022 at 5:44 PM AKDT
ANCHORAGE, Alaska (KTUU) - A woman and a dog were struck and killed by an Alaska Railroad freight train on Wednesday along the Seward Highway near Bird Point.
Anchorage police officers responded to Mile 96 of the highway at about 12:45 p.m. Wednesday for a report of a pedestrian being hit by a train, according to spokesperson Cherie Zajdzinski-Shirey. The Alaska Railroad, which has taken responsibility for the investigation, confirmed the person was a 30-year-old woman but did not release her name.
Medics responded to the scene along with police officers, she was declared dead on the scene, Zajdzinski-Shirey said via email.
Girdwood Fire Chief Michelle Weston confirmed via text that the incident was accidental.
In a Wednesday evening press release, the Alaska Railroad said two women had been walking four dogs along the train tracks, near a curve in the tracks.
"One of the women and one of the dogs were hit and died," the release states.
The mile-long freight train involved in the incident was on its way from Anchorage to Whittier, the Alaska Railroad said.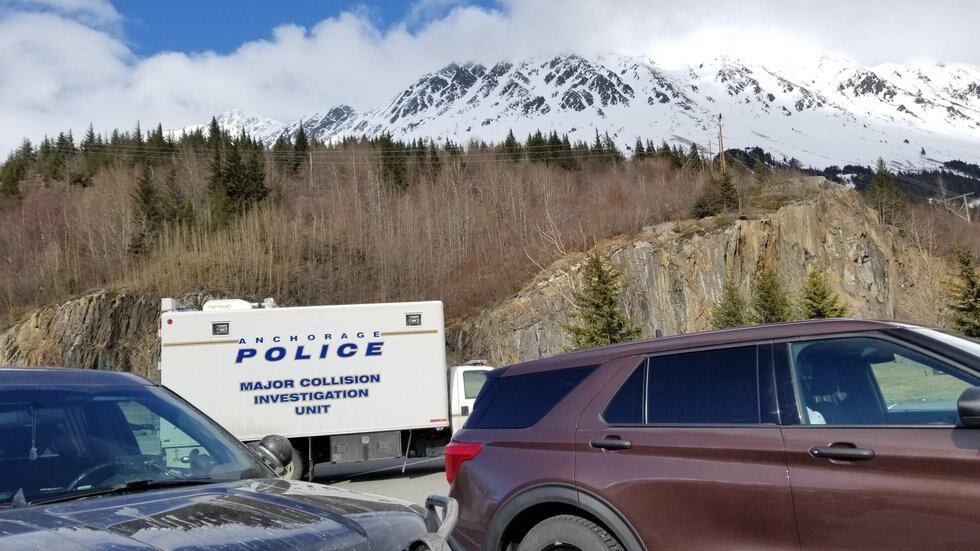 "As an active rail transportation corridor, the track right-of-way — 100 feet on either side of the tracks — is not open to the public," the corporation wrote in the release. "Even so, train crews routinely sound the train horn when approaching the curve in this area."
According to the statement, Alaska Railroad Security Police responded to the scene, and the corporation has initiated an investigation. The Anchorage Police Department will notify the woman's family.
Editor's note: This article has been updated with additional information.
Copyright 2022 KTUU. All rights reserved.