Fire extinguished at oil refinery in Valdez
Published: Jun. 27, 2022 at 10:02 PM AKDT
|
Updated: Jun. 28, 2022 at 12:49 PM AKDT
VALDEZ, Alaska (KTUU) - A fire broke out Monday evening at the Petro Star refinery on Dayville Road in Valdez following an explosion.
According to a press release from Valdez Communications Director Ana Hinkle, the fire was reported at 5:04 p.m. and emergency responders arrived on the scene by 5:10 p.m.
"Fire Chief Raynor contacted Alyeska Pipeline Service Company Fire & Rescue requesting mutual aid and two trucks were dispatched to assist with firefighting efforts," Hinkle wrote. "At approximately 5:50 p.m. traffic along Dayville road reopened as Fire Department personnel deemed the fire under control. Units cleared the scene at 7:33 p.m. No injuries were reported and the cause of the fire is currently under investigation."
Residents reported seeing a large, thick plume of black smoke and hearing the sound of an explosion.
Hinkle wrote that a tanker truck inside the loading area of the refinery was the main source of the fire, and that the flames were contained to the truck and the rack of the loading area.
Petro Star is a wholly-owned subsidiary of Arctic Slope Regional Corp. Calls to Petro Star went unanswered Monday night.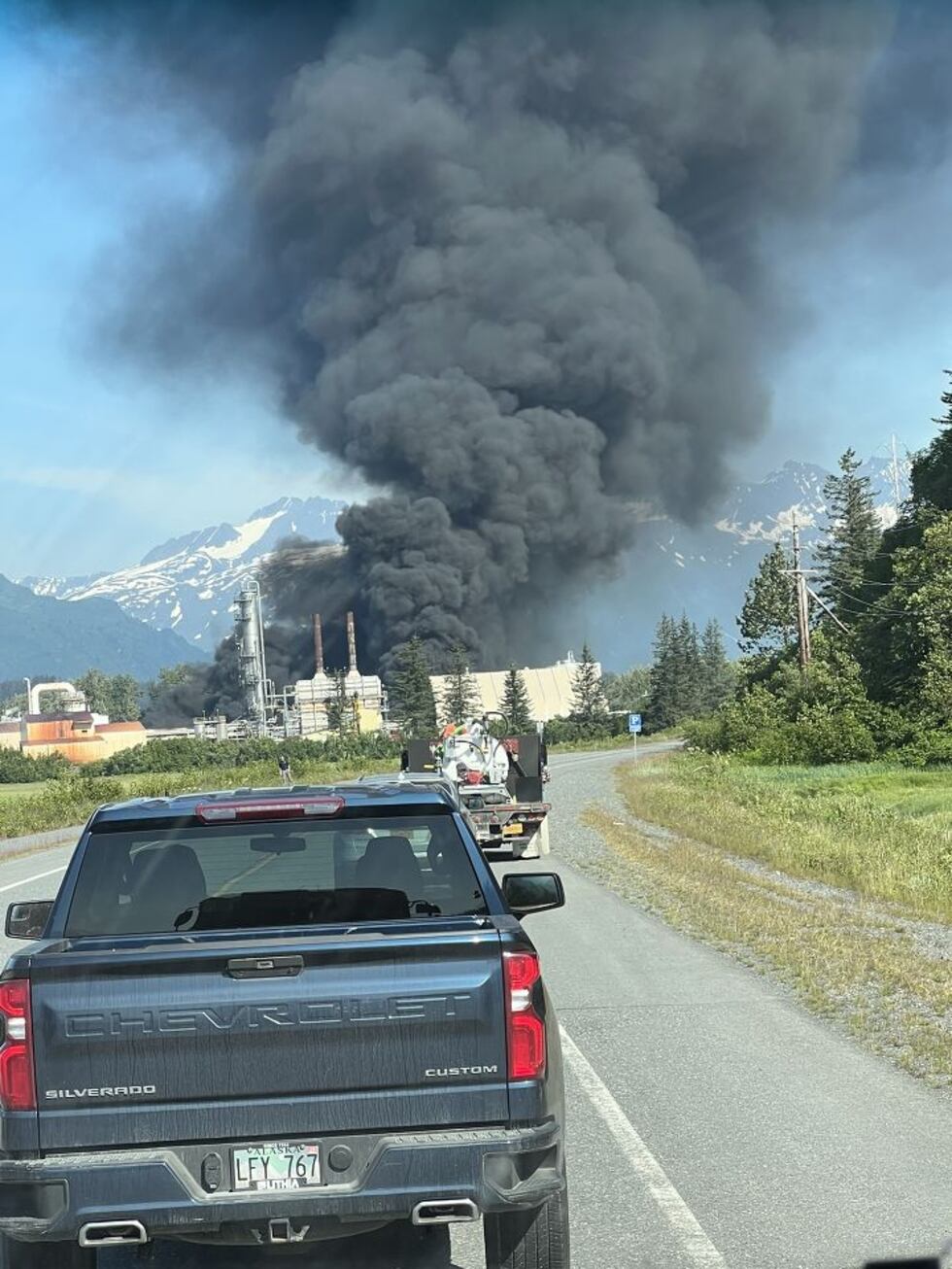 Editor's note: This story has been updated with additional information.
Copyright 2022 KTUU. All rights reserved.