Newly released photo of Gabby Petito shows injuries before traffic stop
Published: Feb. 7, 2023 at 10:00 AM AKST
|
Updated: Feb. 7, 2023 at 10:02 AM AKST
SARASOTA, Fla. (WWSB/Gray News) - A new photo released by attorneys in a lawsuit against Moab Police Department shows a cell phone image taken by Gabby Petito of bruising on her face prior to a domestic violence traffic stop in Utah, WWSB reports.
Petito's family filed a wrongful death lawsuit against the Moah Police Department Thursday over their response to a 2021 domestic call between Petito and her boyfriend, Brian Laundrie.
Petito's family is seeking $50 million in damages from the police department, arguing that the officers' negligence abrogated their duty, violated Utah law and led to her tragic death.
Petito was found dead in Wyoming weeks after the officers responded to the domestic violence call where they did not cite or arrest either Petito or Laundrie.
"Gabby took a photograph of her injury, which shows blood across her nose and left eye. Gabby pointed out the injury to Officer Pratt, but he ignored her and did nothing more to investigate or document the injury," the complaint alleges.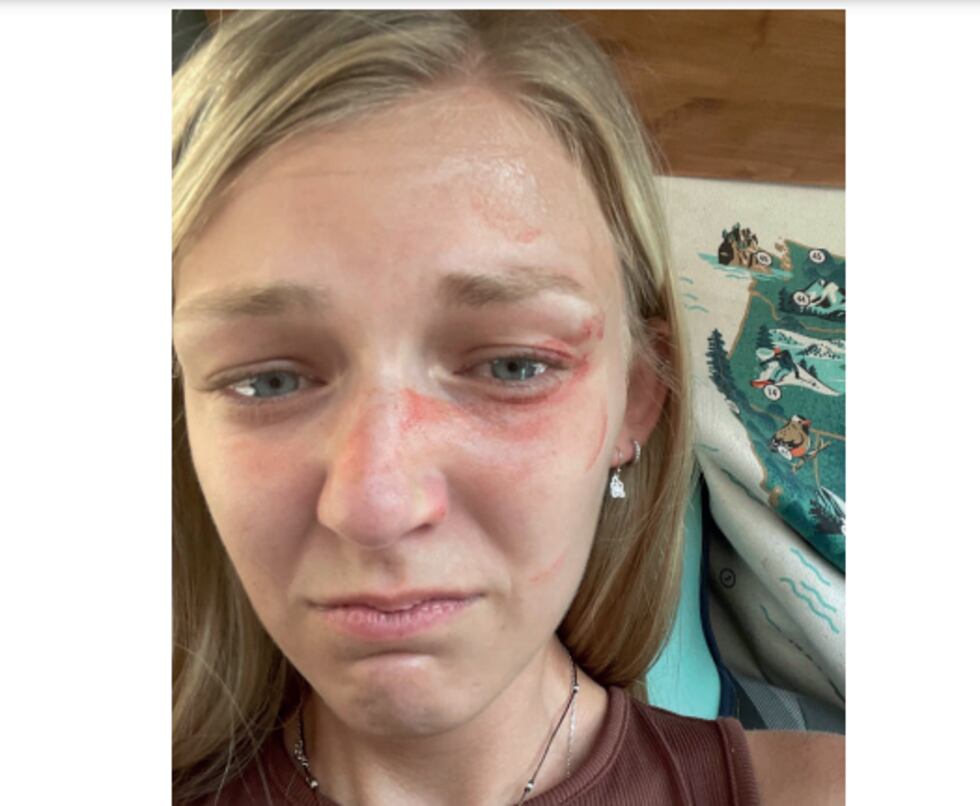 The photo shows Petito with blood smeared on her cheek and cuts across her left eye, cheek and nose.
A domestic violence expert says that it appears she was grabbed over her face in such a way that her airways were likely obstructed. Petito documented the injury and told officers about her injuries during the traffic stop.
The police officers didn't follow up on her injuries.
"The officers ignored this critical evidence and did nothing to follow up on, or to further investigate, Gabby's report that Brian had violently grabbed her face and cut her cheek," the complaint states.
A couple of weeks after that domestic incident, Laundrie killed Petito. He returned to his North Port, Florida, home on Sept. 1, 2021, in her van.
Laundrie later went missing in Myakkahatchee Creek Environmental Park. His body was found in October 2021.
He took his own life and admitted in a note found next to his body to killing Petito.
"Our daughter, Gabby, died as a result of intimate partner violence that could have and should have been identified by law enforcement using the lethality assessment. We believe that if the lethality assessment had been properly used in her situation, together with the recommended support and resources, Gabby would still be alive today," Petito's mother Nichole Schmidt said last week.
Copyright 2023 WWSB via Gray Media Group, Inc. All rights reserved.