Study: Sudden deaths of Black babies rise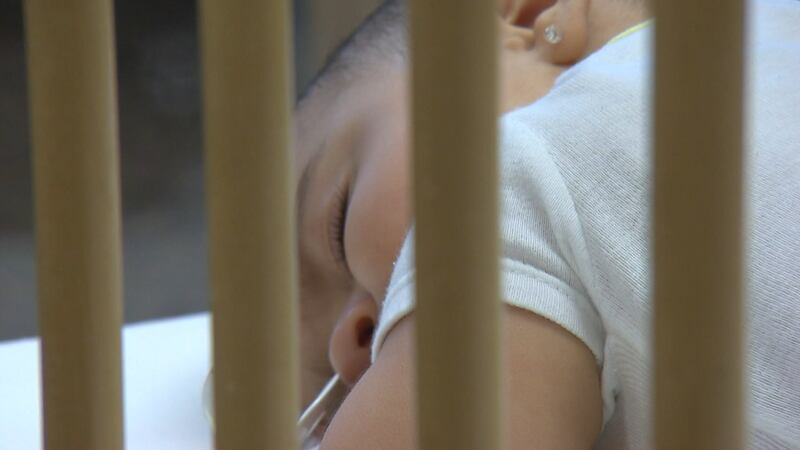 Published: Mar. 13, 2023 at 6:39 AM AKDT
(Gray News) - Sudden, unexpected infant deaths for Black babies are on the rise.
According to a study published in Monday's Pediatrics journal, the rate of these deaths for Black infants in 2020 was nearly three times higher than the rate for white babies and rose above Native American infant deaths.
The lowest rates of sudden infant death were found among non-Hispanic Asian and Hispanic infants, the study said.
Among the causes of death cited: accidental suffocation or strangulation while in a crib.
Those involved with the research said the racial disparity of the infant deaths "reflect our societal failures."
The study suggested that the increase in the sudden infant death rate overall may be indirectly related to the COVID-19 pandemic.
Among the possible reasons cited: disruptions in health care visits for mothers and babies, and "pandemic-related losses of or changes in child care arrangements" leading to people watching babies that are not familiar with safe sleeping practices.
The U.S. has one of the highest sudden, unexpected infant death rates among the middle- and high-income countries that track these deaths, the study's authors said.
They cited a lack of "large-scale support for families, including but not limited to lactation assistance to increase human milk feeding rates, home visiting programs to support families in their home and help identify and address unsafe sleep conditions, and support for maternal mental health, particularly in the postpartum period."
In 2020, the U.S. had a record low infant mortality rate: 541.9 infant deaths per 100,000 live births.
This happened even as the sudden infant death syndrome rate increased 15% from 2019 to 2020, becoming the third leading cause of infant death, though the study's authors said they believe that "diagnostic shifting" could be responsible for the change.
Copyright 2023 Gray Media Group, Inc. All rights reserved. CNN Newsource contributed to this report.