Man turns $5 scratch-off ticket into $1M lottery jackpot at grocery store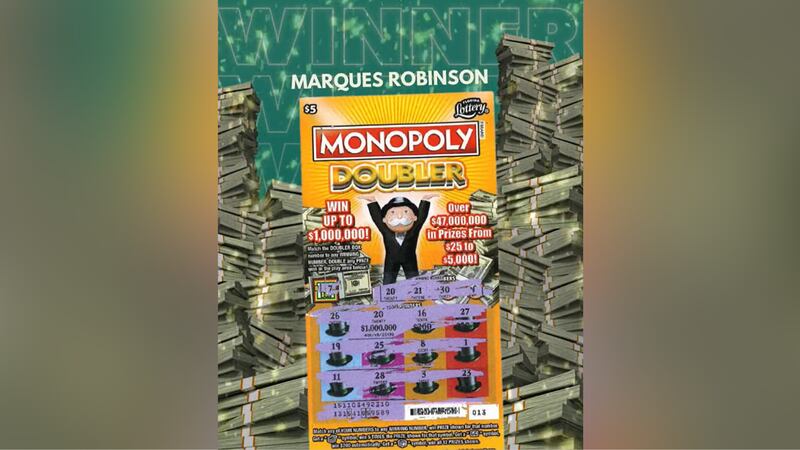 Published: Mar. 28, 2023 at 3:07 PM AKDT
TALLAHASSEE, Fla. (Gray News) - A Florida man cashed in a million-dollar prize this week thanks to a lucky purchase at the grocery store.
According to the Florida Lottery, Marques Robinson, 37, of Port St. Lucie, claimed his $1 million prize at lottery headquarters after hitting the jackpot while playing the $5 Monopoly Doubler scratch-off game.
Robinson said he purchased the winning ticket while stopping at Tina's Grocery in West Palm Beach.
Lottery officials said he chose to receive his winnings in a one-time, lump-sum payment of $798,985 with the retailer receiving a $2,000 bonus commission for selling the winning ticket.
The $5 Monopoly Doubler scratch-off game features more than $132 million in cash prizes, including 12 top prizes of $1 million, according to the Florida Lottery.
Copyright 2023 Gray Media Group, Inc. All rights reserved.