Fishing guides reel in 63-pound invasive fish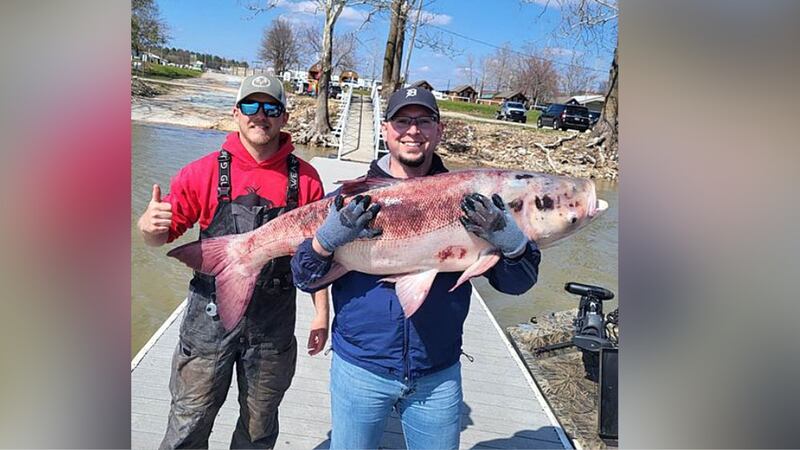 Published: Mar. 30, 2023 at 6:20 PM AKDT
DELAWARE COUNTY, Okla. (Gray News) - Officials in Oklahoma say fishing guides recently caught a large bighead carp in the Grand Lake area.
According to the Oklahoma Department of Wildlife Conservation, biologists have asked skilled fishing guides for help in capturing invasive bighead carp out of the Grand Lake system.
On Wednesday, the department shared a photo of the High Water Guide Service team catching a 63-pound male bighead carp.
Officials said the bighead carp that are captured out of the lake system will be used for ongoing research regarding the population.
"They've gotten us a few now and we simply can't appreciate it enough," the department shared online.
Wildlife officials said that bighead carp is a direct competitor with other fishes in the lake system and could be devastating to the striped bass fishery and paddlefish recovery efforts.
Officials advised those who find a bighead carp in the Grand Lake system to not return it to the water but to report it to the Porter Office at 918-683-1031 or the Paddlefish Research Center at 918-542-9422.
Copyright 2023 Gray Media Group, Inc. All rights reserved.