Campaign sign vandalism on the rise amid Anchorage election
Published: Apr. 3, 2023 at 7:32 AM AKDT
ANCHORAGE, Alaska (KTUU) - Anchorage is in the middle of a citywide election for municipal and school board seats, as well as several propositions, and there have been increasing reports of vandalism on political signs.
Campaigns and candidates are saying the latest incidents of vandalism are more frequent than in past years, happening almost nightly. Some say the recent incidents are worse than those in the past and are possibly deliberately targeting specific campaigns.
"What we're seeing now is just a whole other level compared to previous years, "It's really picked up over the past three weeks, it's almost happening on a nightly basis," said Ira Slomski-Pritz, a partner of the Ship Creek Group.
The Ship Creek Group conducts political projects for some candidates around Anchorage. Slomski-Pritz said he's been receiving texts almost every day of a new candidate sign that's been destroyed from various locations across the city.
"Frames are getting sawed, people are razer-blading off the signs, there's graffiti on signs, sometimes the signs just go completely missing," Slomski-Pritz said.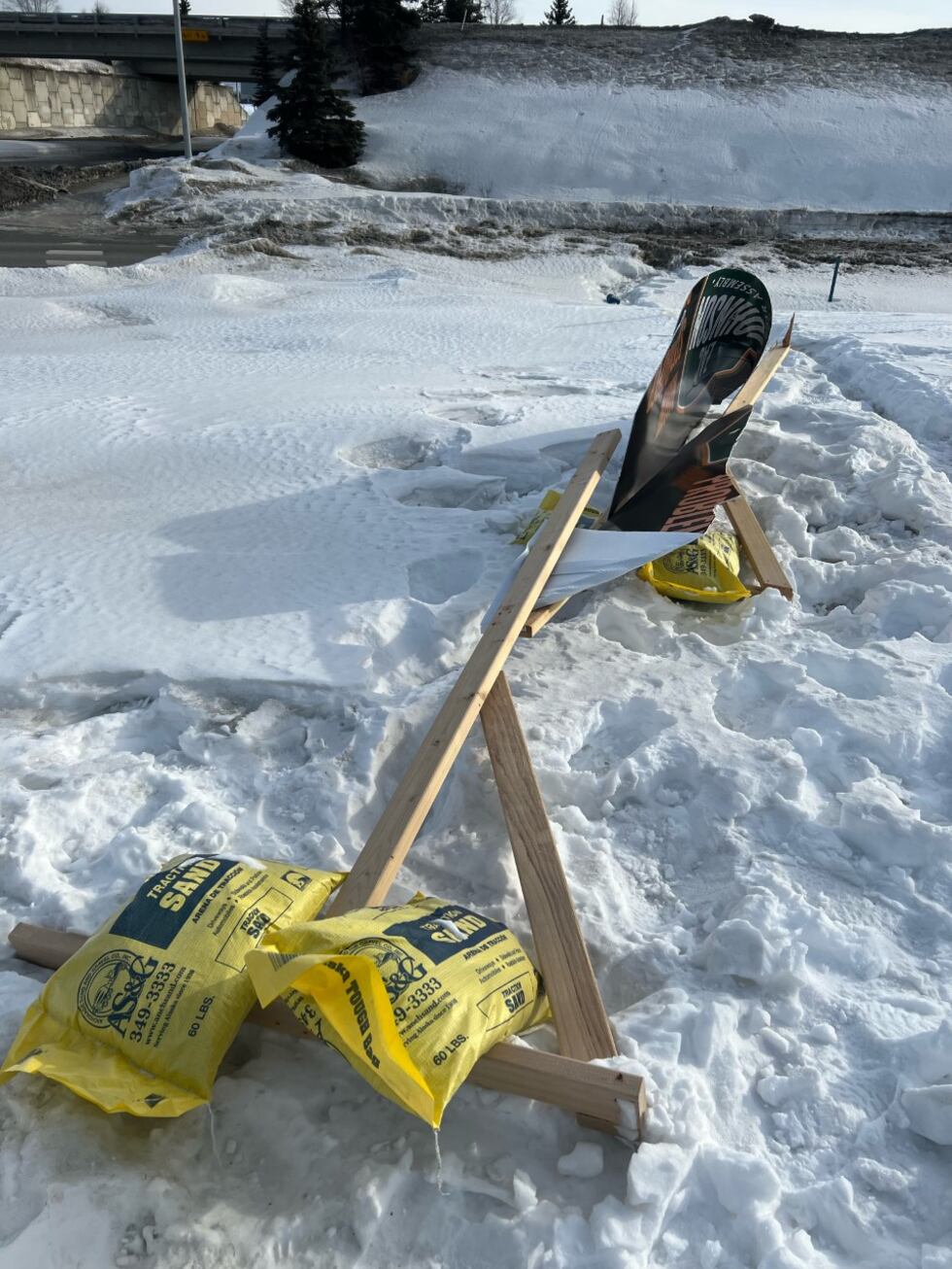 Just in the past couple of weeks, he says upwards of 20 large 8′-by-4′ signs have been vandalized. Each sign costs between $80 to $100, which is only the cost of the sign alone and does not include the lumber or the time to build the sign.
Amber Lee, a campaign consultant for Assembly candidate Anna Brawley, says their campaign has been dealing with a great amount of vandalism as well.
Lee emphasized that she's never seen sign vandalism around Anchorage this bad.
"Our campaign has experienced serious sign damage throughout the campaign, which has escalated during these last weeks," Lee said. "Signs have been stolen, sandbags ripped, and signs have been cut apart with razors and spray painted.
"This type of behavior is illegal and unacceptable. It interferes with a voter's ability to see who is running in their district so they can take the opportunity to do their own research before they vote."
Zac Johnson is another Assembly candidate, running to represent District 6, or South Anchorage and Girdwood, who said he's had many of his signs vandalized. Johnson believes it is just an effort to influence the outcome of an election through criminal behavior.
"I believe that is entirely unacceptable," Johnson said. "But I'm not going to get intimidated, I'm not going to back down, I'm just going to keep doing what I'm doing and make the best effort I can to reach out to as many folks as possible and tell them, 'Hey, I think there's hope for our city still.'"
Andy Holleman sits on the Anchorage School Board and is running for reelection. Holleman believes the vandals are being methodical in their efforts and that it's harder to put the signs up around election season.
"It's a lot of work by the volunteers to go out and make this happen, and to see it just undone or defaced or continually knocked over — it discourages people and creates an atmosphere of anger at the same time, and none of that's good of Anchorage," Holleman said.
It hasn't been confirmed that the vandalism is an organized effort, but Slomski-Pritz said there seems to be a pattern of the same candidate signs being vandalized over and over again.
Slomski-Pritz emphasized that one sign can take two hours to get put up along a roadway, an effort normally done by individuals volunteering for campaigns who hope to better the city.
It has also been disheartening to some candidates.
"Being a candidate is very very hard, putting yourself out there in so many ways and to see your signs get destroyed — of course that's discouraging," Slomski-Pritz said. "That's not the message we want to send to anyone who's willing to step up and serve the community in that way."
Copyright 2023 KTUU. All rights reserved.