Make-A-Wish: Reese's gaming adventure
Published: Apr. 6, 2023 at 7:26 AM AKDT
ANCHORAGE, Alaska (KTUU) - Reese Cochran is just like any other teenager.
He has always been "very athletic, always running everywhere," according to his mother, Martha. Just last year, Reese was an avid cross-country runner, and he loves the outdoors, but most of all, he loves gaming.
"Some of my favorite games would be games that make me think, games that let me be creative," Reese said.
But just a few years ago, in February 2021, everything began to change for the Cochrans.
"He seemed a little clumsier, not quite as into it as normal," Martha said. "He started to get colder, like he'd always need to be wearing a blanket, even though we had a fire going, and then sleeping more."
His parents noticed Reese was also having trouble with his vision, so they scheduled what they thought would be a routine eye exam.
"We basically went from going in needing glasses — or get a new prescription — to now a brain tumor in 24 hours," said Reese's dad, Chris Cochran.
In the game of life, the enemy facing Reese was cancer.
"I was on the (North) Slope at the time," Chris said. "And my wife, I think the day before, said 'Hey, we're at the ER,' to the next day we were on a Zoom meeting with a brain surgeon."
After a 10-hour surgery to remove the tumor, followed by countless trips to Seattle for treatment, Reese found out the Make-A-Wish foundation was granting him a wish.
"I was really surprised because he had a really good prognosis," Martha said. "They said with this treatment he'd have a 95% chance at a good life, even with the leftover complications. We always thought that Make-A-Wish was for terminally ill children."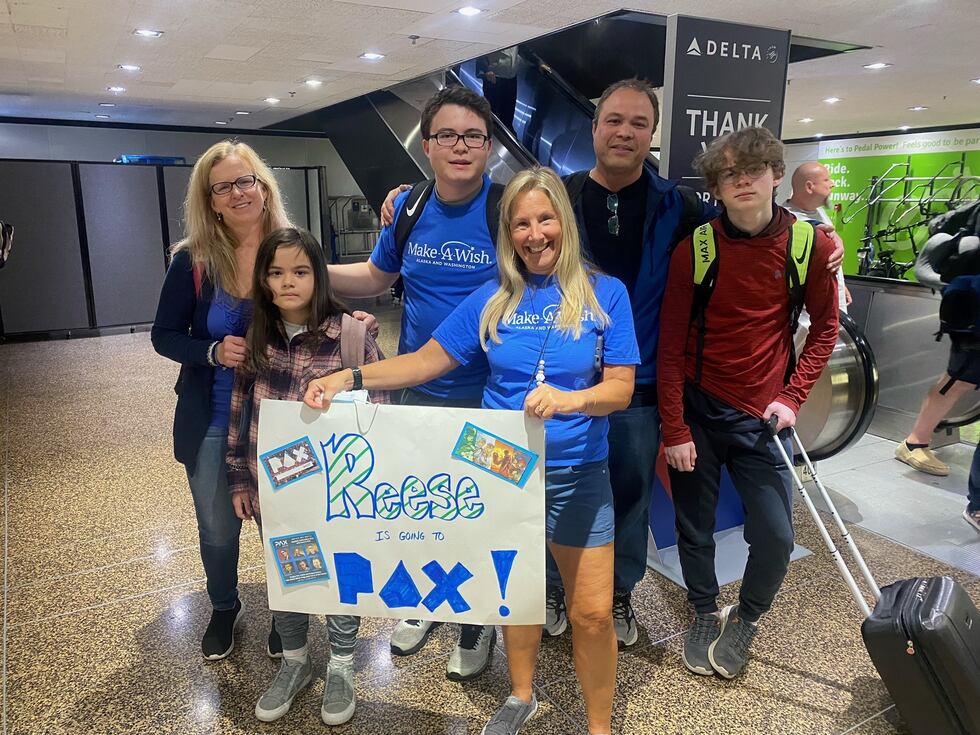 For Reese, the choice was easy: Getting to press pause on the treatments, and hit play on the fun.
"I thought, 'What is something that my family and I can do that we would all enjoy?'" Reese said. "And that eventually drifted to gaming conventions, gaming conventions like PAX for example."
So the Cochrans were off; Reese, mom, dad, brother and sister were on their way to PAX West, a popular gaming exposition in Seattle.
"It was amazing. I really enjoyed it," Reese said. "Getting to do all the different things there, play the game demos ... getting to see the new games, the merch."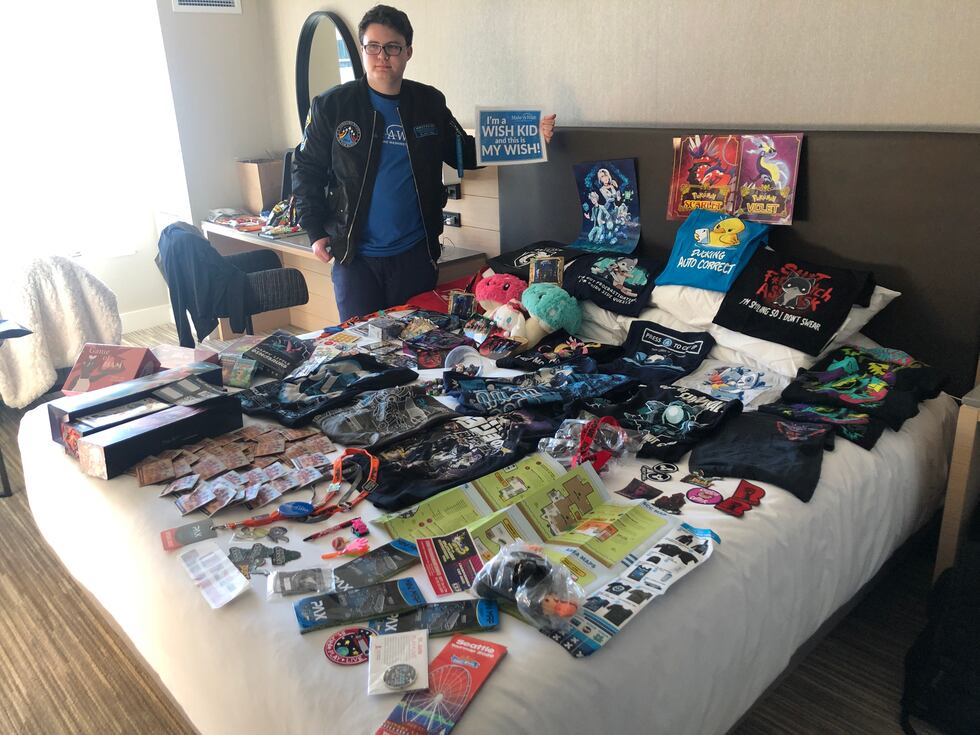 It was a getaway giving him back control of his life, and a chance to forget about treatments, side effects, and hospitals, even if just for a few days.
"I think it's just really important to have something fun to look forward to, because you get so bogged down in the appointments, and the treatments and the medications, procedures, and that's all you're thinking about is the next step, and the next step," Martha said. "So to have something to look forward to that's fun, to take your mind off of it — it just helps so much."
While he's still battling some minor complications, thankfully now, Reese is cancer free.
Those interested in helping to grant wishes for children in Alaska can donate airline miles to the Make-A-Wish Foundation. They can also donate cash to help grant wishes. There are currently about 60 kids in Alaska waiting to receive a wish. Click here to learn more.
Copyright 2023 KTUU. All rights reserved.