Cargo jet makes successful commute on Glenn Highway
The roughly 55-mile trip took over six hours
Published: Apr. 7, 2023 at 9:21 PM AKDT
BIG LAKE, Alaska (KTUU) - A Boeing 727 cargo jet has landed at its new home in Big Lake after making a 6.5-hour commute via the Glenn Highway. Jon Kotwicki, the new owner of the airliner that previously belonged to the University of Alaska Anchorage, purchased the plane as part of a housing project at the site of his flight training school, FLY8MA — pronounced: "Fly 8 Mike Alpha."
After days of preparation that included removing the wings, nose and tail of the aircraft, a Carlile Transportation truck hauling the massive fuselage departed Merrill Field around 9:45 p.m. on Thursday, navigating through Anchorage before heading north on the Glenn. The planned move drew a number of spectators who opted to watch the process.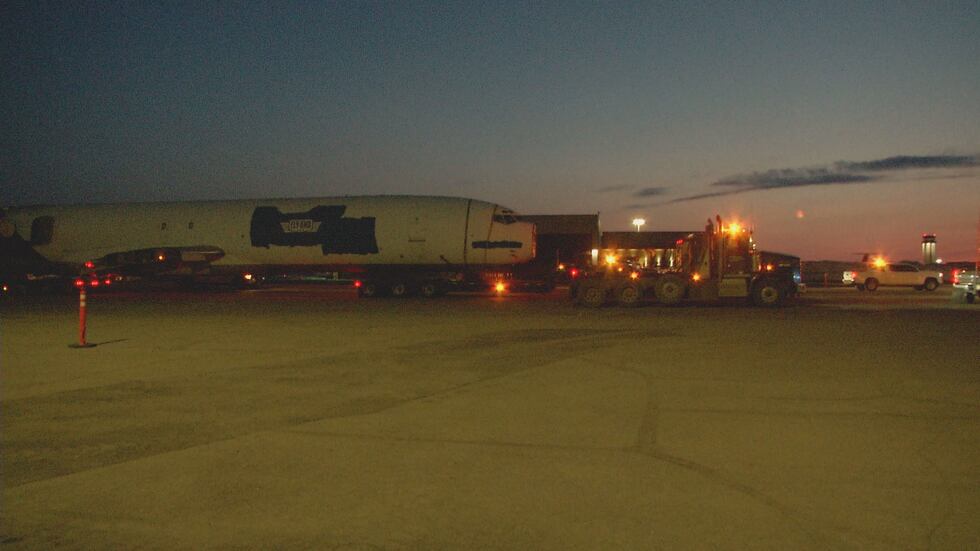 "It was a pretty slow ride through those intersections so people got a good opportunity to see the airplane," Kotwicki said. "Overall, great turnout — not that we were expecting a turnout — but it was a great turnout."
According to Kotwicki, it was relatively smooth sailing once the truck hit the highway, averaging speeds anywhere from 10-20 mph. Getting through the intersections near Debarr Road and Boniface Parkway was somewhat of a challenge, as crews had to manually steer the rear dolly's wheels to swing the aircraft around. Kotwicki said they had to remove a couple of street signs, letting the aircraft pass before placing them back.
"The trickiest parts were probably just the initial movement off [Merrill] Field — getting all the rigging set, making sure that the aircraft was behaving properly on the dollies and all the gear," Kotwicki said.
Kotwicki said the only reason the plane's journey to the valley was a success was because of the village of help he received from UAA, Carlile Transportation, STR Alaska Shop, Alaska Airlines and FedEx.
"All those other places that reached out and shared their knowledge with us and shared their time to make this happen," Kotwicki said. "It takes a huge team."
Once the plane arrived on his property in the early morning hours, final repositioning took about an additional hour and a half. Kotwicki didn't go to bed until 6:30 a.m.
The 727 joins a DC-6 and DC-9 that were driven down from Fairbanks. The planes will be renovated into student housing as well as accommodation for an Airbnb, which intends to feature decks for guests on one of the wings and the high-rise tail.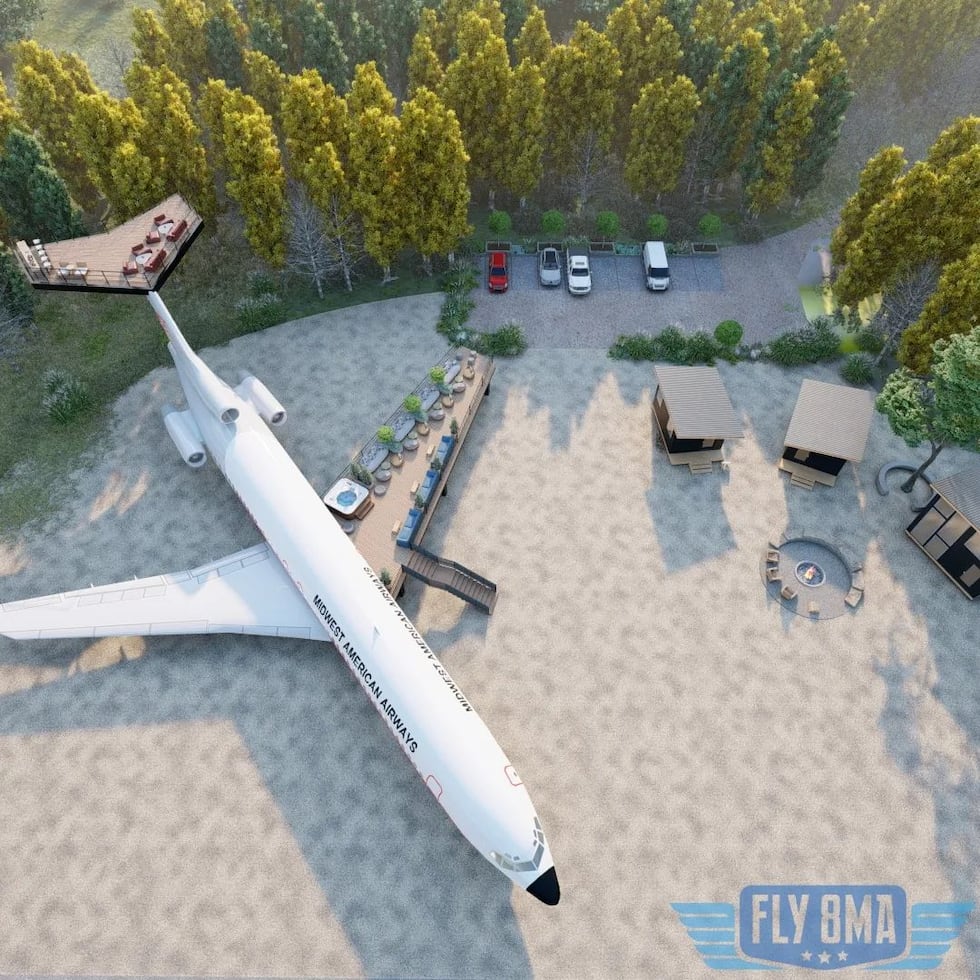 "That was a big undertaking but it was chapter one," Kotwicki said about transporting the jet. "Chapter two is also a big undertaking — moving this to its final place, converting it into a fully functioning and very comfortable living space."
Now that all three planes have been moved onto the flight school's property, Kotwicki plans to begin renovating them over the next six to eight months. However, when asked if he'd undertake the challenge of transporting a cargo jet again, he admitted that he's always wanted a 747.
"I don't learn my lessons very easily, I would absolutely do it again," Kotwicki laughed. "Although I promised that three was enough I'm sure there's a fourth somewhere in the future."
Copyright 2023 KTUU. All rights reserved.