Make-A-Wish: Emmitt's Lego Dream
Published: Apr. 20, 2023 at 7:38 AM AKDT
ANCHORAGE, Alaska (KTUU) - Emmitt Skidmore was just starting kindergarten in 2019 when he started to exhibit cold-like symptoms that had both his mother and father worried.
After an initial visit to the doctor in Kodiak, Emmitt's mother Jennifer said the doctors kept telling the family it was just a cold. Being that the hospital is very small, the family had some blood work done at the local ER and within two hours was on a flight to Anchorage.
Once the family arrived in Anchorage, they were dealt some devastating news. Their youngest son had just been diagnosed with leukemia.
Childhood leukemia is rare, according to the American Cancer Society, but it is the most common cancer in children and teens. Because cancer requires a specialized team, the family was preparing for a possible move to Seattle so Emmitt could get care, but that all changed as soon as they met the oncology team in Anchorage.
"We were very impressed and made the choice to stay in Anchorage," his mother Jennifer stated.
The 22-month-long process involved intense chemotherapy, which at one time caused his liver to start shutting down.
With no family in Alaska, the family leaned on the support from the community in Kodiak.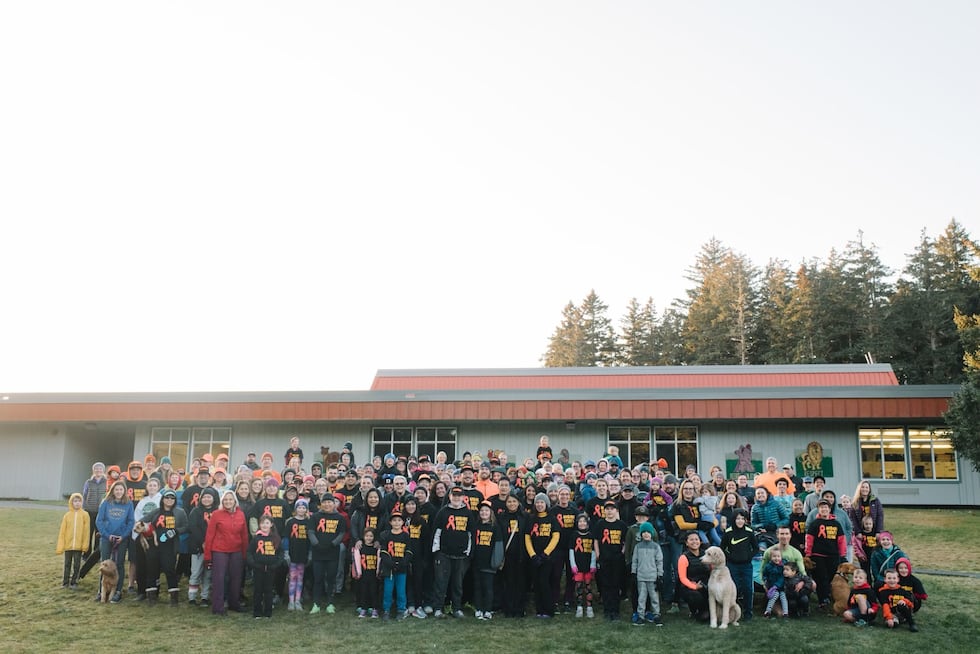 "Our community was absolutely incredible and really rallied around our family and supported my husband by bringing in meals," Jennifer said.
She stated that community support was absolutely vital for them and it made a night-and-day difference for the Skidmore family.
"They did many, many food chains," Jennifer said. "They did runs for Emmitt, made T-shirts to support us and to raise funds and help my husband with watching kids after school."
Dozens of photos were sent to the family from the community showing their support. Jennifer said those pictures could come at the time when Emmitt needed it most, whether that be when he was just having a hard day or feeling incredibly sick.
As the photos kept coming in, the family started printing the pictures out and putting them on the wall for inspiration.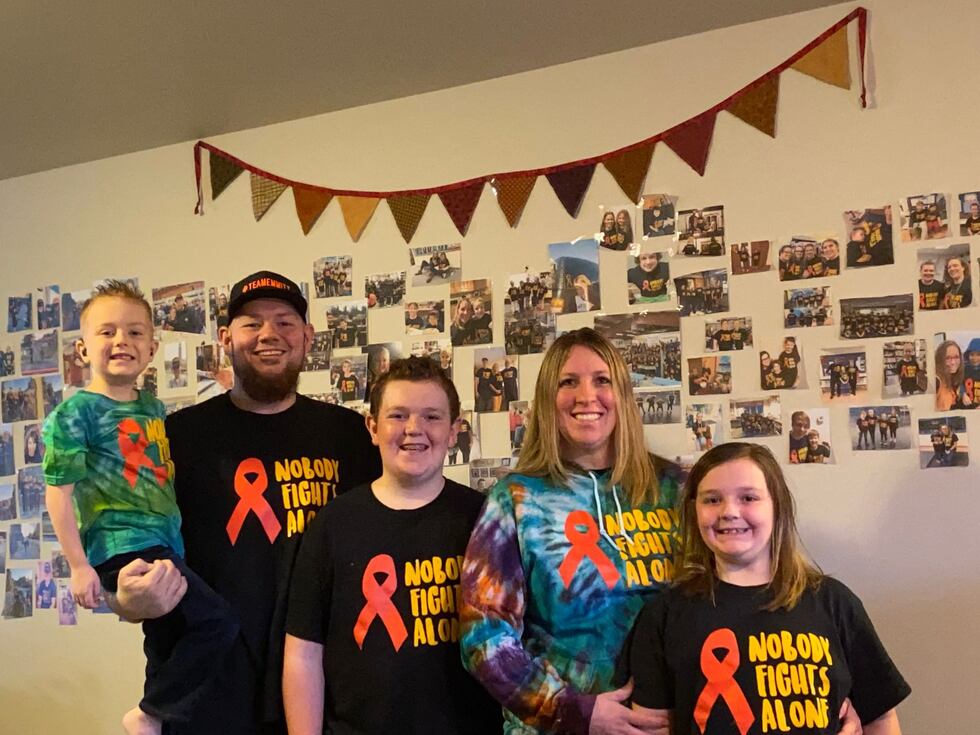 "It saved us and helped us through one of the hardest things we've ever been through as a family," Jennifer said.
Six months into treatment, the Make-A-Wish organization contacted the family to let them know Emmitt's doctor had nominated him for the program.
According to his mother, Emmitt had trouble picturing just how something exciting could happen in a time of hardship. Not only was COVID-19 shutting everything down, but the family was told that they could be waiting some time in order to have their wish fulfilled.
So what was Emmitt's wish?
To go to LEGOLAND, a place he had wanted to visit his entire life.
You see, Emmitt has a love for Lego. So much so, that it can take up most of the house at times.
"He has his own Lego corner in our dining room and it slowly will ease its way out towards the table," Jennifer said. "It gets bigger and bigger and he has to clean it up every once in a while."
According to his mother, Emmitt has been obsessed with Legos ever since he was tiny. To her, the trip to LEGOLAND was a no-brainer for a wish, as Emmitt could spend several hours building creations with no instructions.
By December 2021, Emmitt finished his treatment, which also involved oral chemo for an entire year.
Following the end of treatment, the family moved back home awaiting the moment that his wish was finally granted.
It wasn't until the summer of 2022 that he finally found out the good news.
"He started jumping up and down because she told him personally," Jennifer said. "I started crying. It was just a really exciting moment in his cancer journey."
And so began the trip to LEGOLAND, where all of Emmitt's dreams were coming true.
Upon arriving at the theme park, an awesome experience was awaiting him. From spending some time with a Lego master to touring a room with up to three million Lego pieces, it was a moment that Emmitt will never forget, more so as Emmitt now resides as a three-dimensional Lego figure in the park.
Anyone visiting the park can look for Emmitt next to the bridge by the Lego White House waving.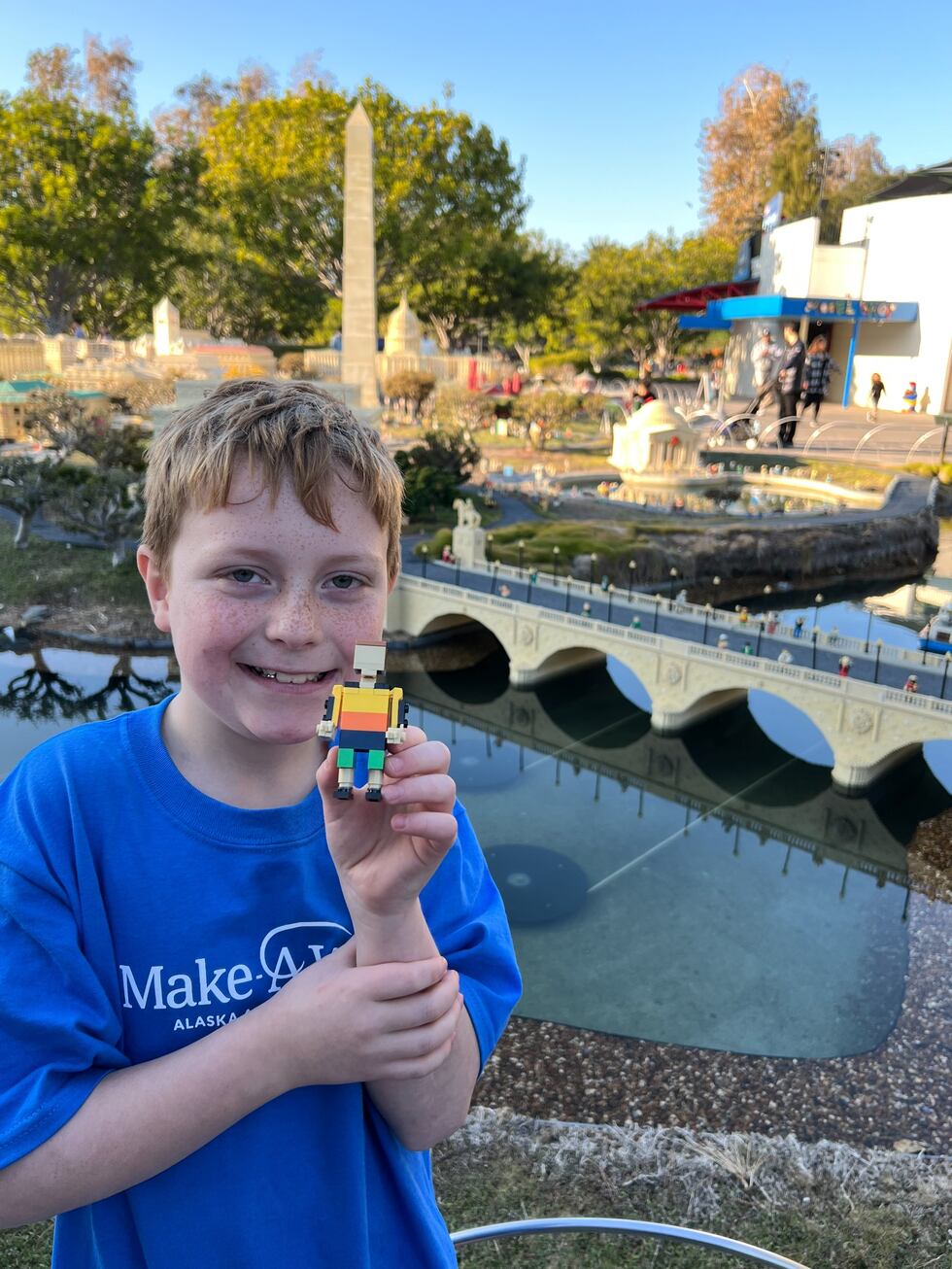 "She glued him in and he will be a permanent part of the park now," his mother said.
Emmitt is now nine years old, and although he isn't cancer free, he is in remission. Every two months, a trip to Anchorage is required in order to get blood work done and to make sure that his numbers remain good.
"He's really strong, and my little hero," Jennifer said. "He fought a really good fight."
Airline miles can be donated on the Million Mile Challenge page on our website.
Copyright 2023 KTUU. All rights reserved.