Make-A-Wish: Kenzie's wish to swim with mermaids comes to life
Published: Apr. 27, 2023 at 7:38 AM AKDT
ANCHORAGE, Alaska (KTUU) - McKenzie Hicks is a special young woman who leads a kind, happy, and fun-loving life, and despite the odds she faces, still finds a reason to smile.
Hicks — who likes to go by "Kenzie" — gave a tour of her room: She has a karaoke machine, pictures of her family on the wall, she loves dolls and showed off her pug calendar, which she says is her favorite.
"I like to dance and sing and act out like the movies, and I do TikTok," she said.
Kenzie also loves mermaids.
"When I was little I used to like watching mermaid movies and all that kind of stuff," she explained.
It makes sense that her Make-A-Wish request would be to see mermaids in the Hawaiian waters off the coast of Maui, and that's exactly what she and her family did, all thanks to Make-A-Wish Alaska and Washington.
Kenzie, now 20, was diagnosed at birth with myotonic dystrophy, a condition that affects the muscles of the body by leaving them wasted and weakened.
"She was born at 31 weeks, was in the NICU for two and a half months, and she basically had no — it affects all of her muscles, so she had no muscle tone," said Kenzie's mother, Theresa Hicks.
At the time, Theresa said they weren't sure what the future held, but a few years ago, they were asked about Make-A-Wish, and like most people, Teresa assumed it was for terminally ill kids.
"I mean, that's just what I — you know ... she's okay. She's doing good," explained Teresa, "Then she said no. So she put in for us and then they contacted us and that's just how we started."
In October 2022, Kenzie's wish was granted. She and her family flew to Maui to swim like mermaids.
Once on Maui, Teresa said they found their way to the beach where Kenzie would be transformed into a mermaid and take a dip in the warm waters.
"The Make-A-Wish people were there and made her feel comfortable, and then she got the mermaid outfit on," Theresa said.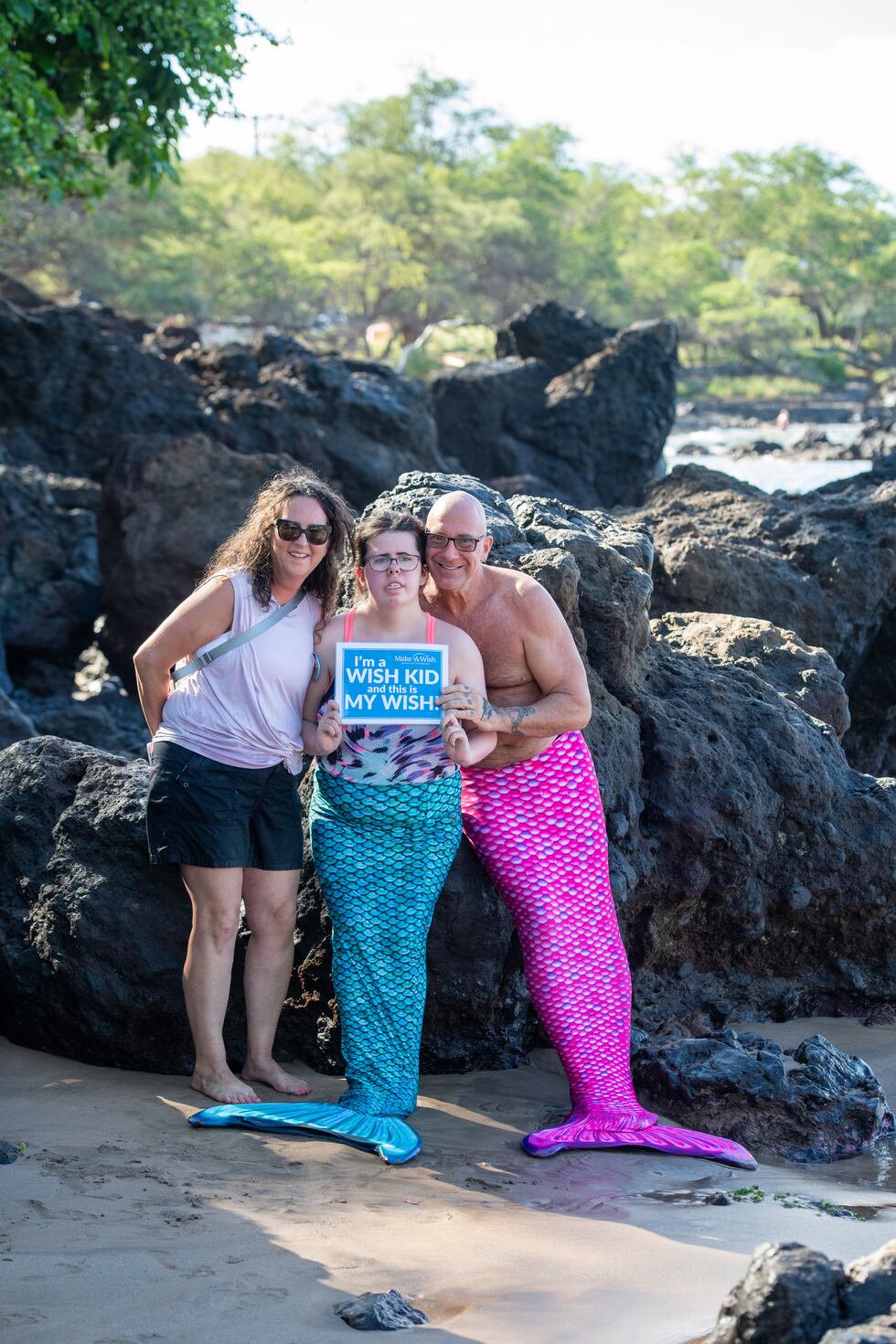 But, Kenzie was a little hesitant about going into the ocean, so it was dad to the rescue.
Shawn was the type of father who would do anything to see his daughter smile, even if it meant wearing a hot pink mermaid tail himself — which he did — to make Kenzie feel comfortable going into the water.
"He adored McKenzie," Theresa said. "I mean, he was like, I mean, he was the one that painted her nails. He's the one that whatever she wanted — all she had to do is say something to dad and he would do it for her, but he was, yeah, he was a great father, a great father to her."
There was no way to know that their trip to Maui would be their last family vacation together.
Three months after they got home, Shawn was unexpectedly killed in a car accident.
"Words can't even explain," Theresa said. "It took me a few weeks and then I was like, 'You know, I gotta do this, I gotta get up. I gotta' — like my friend said, if you can get up every day, you're doing a great job."
"My dad was a big part of my life," Kenzie added. "And I love him so much. He made me laugh, he made me giggle, he made me feel good about myself."
Shawn was gone, but not forgotten. Kenzie and her mom are still getting used to their new normal, and they said they are so grateful to Make-A-Wish for giving their family the best trip they could have asked for.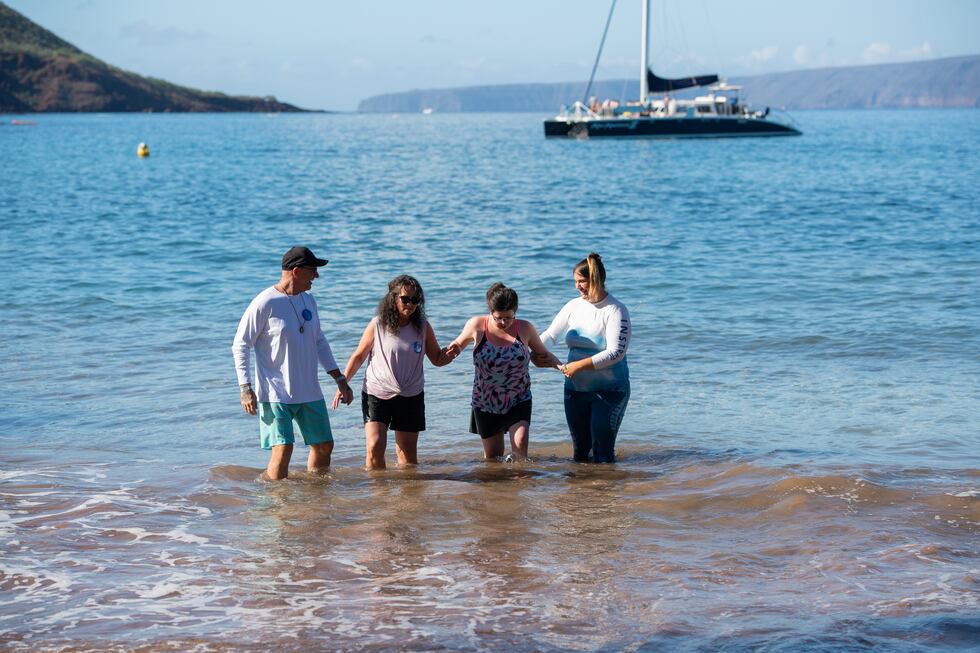 "Shawn would want us to do this and we've just got to keep moving forward," Theresa said.
Make-A-Wish is currently working on granting about 60 wishes for kids in Alaska. Nearly every wish scheduled for April to August involves airline travel and they have close to no airline miles left in their mileage plan accounts.
There are just days left in the 2023 Million Mile Challenge, but the window to donate is still open, and every mile counts.
Copyright 2023 KTUU. All rights reserved.