Colorful and creative, Vonnie Gaither uses a unique approach to her art
Telling Alaska's Story
Published: May. 8, 2023 at 6:45 PM AKDT
|
Updated: May. 8, 2023 at 7:03 PM AKDT
ANCHORAGE, Alaska (KTUU) - Walking into Vonnie Gaither's home is like walking into an art gallery. Her two favorite colors are red and black, and a lot of her artwork is the same. Looking at the paintings on the walls you can sometimes recognize what it is — other times, it's just a canvas of color, but behind every piece of art in her home is a story.
"I call it contemporary or abstract, because when I paint, I don't think. I just pretty much put paint on a canvas and whatever happens, happens," Gaither said.
It took Gaither 20 years of making art before it even left her home. She had her first showing in 1990.
"Don't be afraid. I think most of us are afraid of criticism, so we sort of hold back, but if you think you have something to share, share it," she said.
Whether it's using a piece of styrofoam, an ice scraper or a spray bottle, Gaither's method of making art might be unconventional to some — but to her, that's what makes being an artist so great.
"Those are pretty much my tools, whatever I can get my hands on," Gaither said. "People sometimes make a big deal out of what art is and it's basically if you'd like it or don't like it."
One of her signature art pieces is featured in the "What is the meaning of home?" art exhibition at Akela Space Art Gallery. It's a project that uses art, poetry, songs and photography by individuals experiencing homelessness or housing insecurity.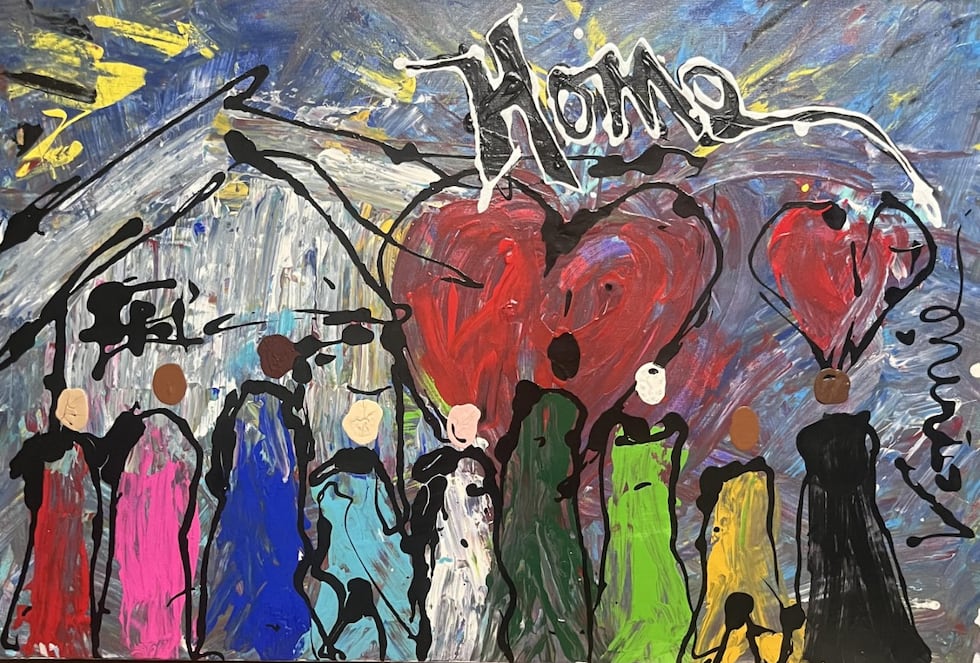 Click here to learn more about Vonnie Gaither's work.
Copyright 2023 KTUU. All rights reserved.