Massive sharks ping along East Coast heading into Memorial Day weekend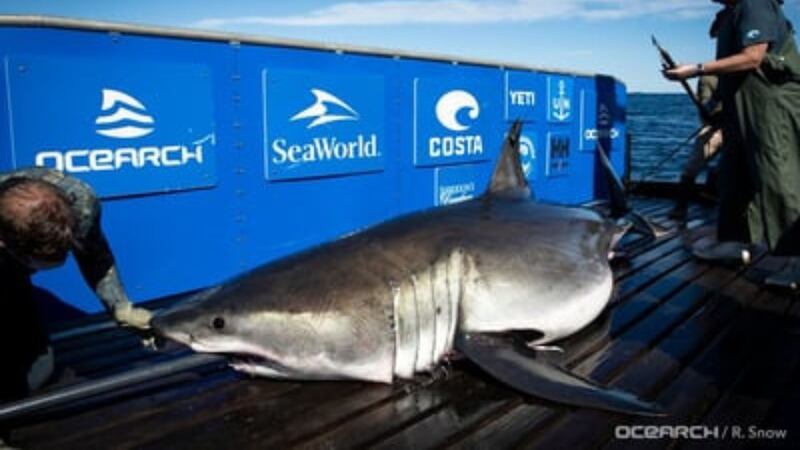 Published: May. 22, 2023 at 12:07 PM AKDT
(Gray News) – Several sharks are pinging along the eastern coast just ahead of the Memorial Day holiday weekend.
According to OCEARCH, a nonprofit organization that tracks great white sharks and other large marine species, Ironbound and Rose pinged off South Carolina, while Breton and Anne Bonny pinged near the Outer Banks in North Carolina.
Ironbound is a massive 12-foot-4-inch white male shark weighing nearly 1,200 pounds. He is named after West Ironbound Island near Lunenburg, Nova Scotia.
Rose is no stranger to the East Coast during the Memorial Day holiday weekend. The 10-foot-5 female pinged along the Carolina coast in 2021.
Breton, another massive 13-foot-3 white male shark weighing over 1,400 pounds also pinged along the Carolina coast just before the holiday weekend in 2021.
Anne Bonny was just tagged April 21 in the Outer Banks. The 9-foot-3 juvenile white shark weighs 425 pounds and has been hanging around the waters off the North Carolina coast since being tagged.
Copyright 2023 Gray Media Group, Inc. All rights reserved.