Sharks bite two fishermen in Florida Keys in separate incidents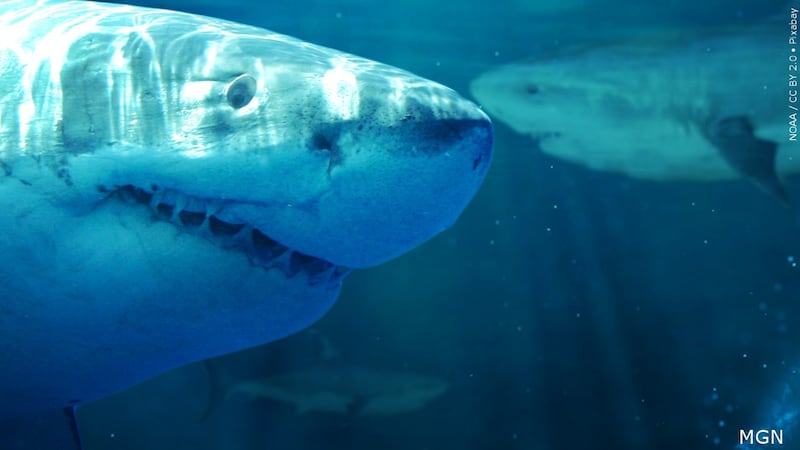 Published: May. 22, 2023 at 7:44 AM AKDT
SUMMERLAND KEY, Fla. (AP) — Two fishermen have been bitten by sharks in separate incidents less than 36 hours apart in the Florida Keys, officials said.
Last Thursday, a 20-year-old Miami-Dade County man was bitten in the leg while spearfishing with two other people off Marathon, the Monroe County Sheriff's Office said in a news release.
A medical helicopter landed on the Seven Mile Bridge to pick up the man, who was brought to shore by a private boat, the report said. He was taken to Jackson South Medical Center in Miami, and his condition was not available.
GRAPHIC WARNING: Video in this story includes content that some may find disturbing.
On Saturday afternoon, a shark bit a 35-year-old fisherman on the foot after he had reeled it in while fishing off a dock in Summerland Key. The shark was on the dock when it bit the man, the release said.
The man was also taken to by a trauma helicopter to a hospital in Miami. His condition not known, the statement said.
Summerland Key is about 20 miles (32 kilometers) from Key West. Marathon is about 50 miles (80 kilometers) north of Key West.
No further details were provided.
Copyright 2023 The Associated Press. All rights reserved.