Multi-state salmonella outbreak linked to raw cookie dough, CDC says
Published: May. 23, 2023 at 2:26 PM AKDT
(Gray News) - A salmonella outbreak in at least six states is being traced back to raw cookie dough, according to the Centers for Disease Control and Prevention.
The food safety alert was issued after 18 known illnesses with two hospitalizations were linked to eating raw cookie dough products from Papa Murphy's Take 'N' Bake Pizza stores.
Nine people said they became ill after eating raw cookie dough from Papa Murphy's Take 'N' Bake Pizza stores in the week before they felt sick.
At least two sick people did not eat at Papa Murphy's, the CDC says. Officials are working to identify a contaminated ingredient in the dough.
The illnesses from the salmonella outbreak were reported in Washington, Oregon, Idaho, California, Utah and Missouri.
No deaths have been reported.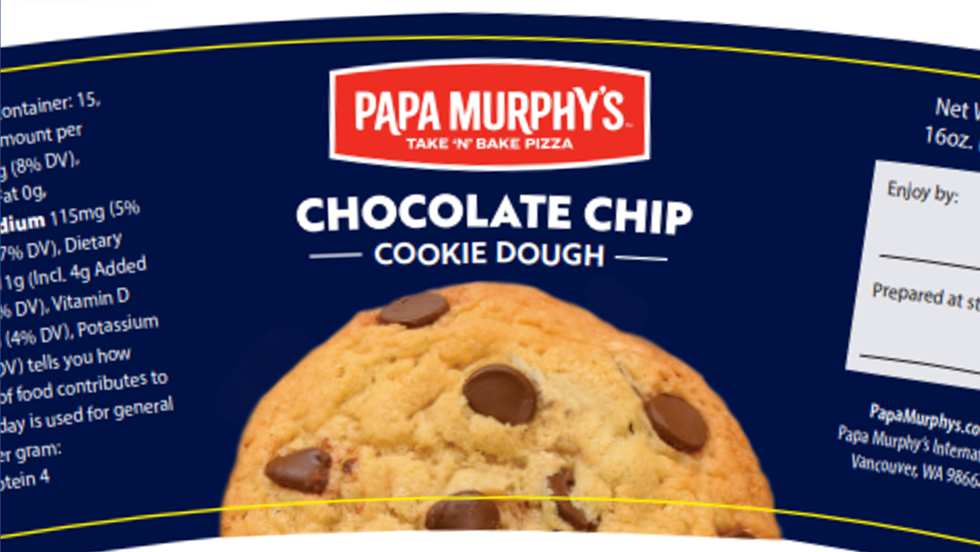 Papa Murphy's has temporarily stopped selling its raw chocolate chip cookie dough and s'mores bar dough, and consumers are urged to throw the impacted items away.
Symptoms of a salmonella infection can include diarrhea, fever and stomach cramps.
Copyright 2023 Gray Media Group, Inc. All rights reserved.