Special counsel Durham to testify before Congress next month about his report on Trump-Russia probe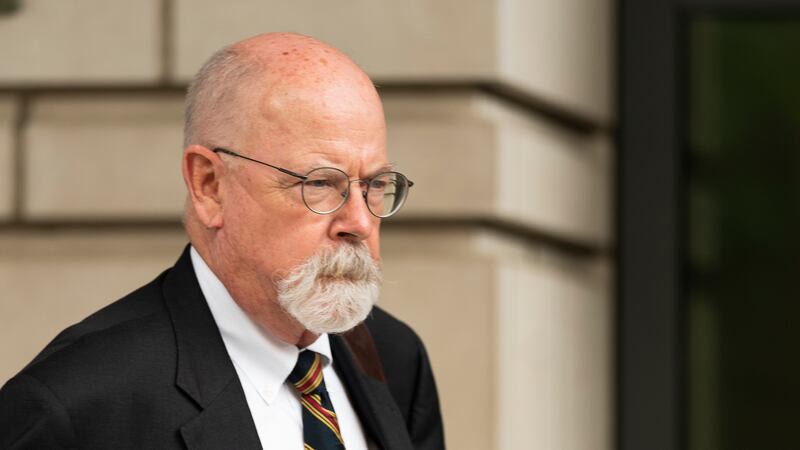 Published: May. 26, 2023 at 6:23 AM AKDT
WASHINGTON (AP) — Former special counsel John Durham is scheduled to testify before a House committee next month about his recently completed report on the FBI's investigation of Donald Trump's 2016 presidential campaign.
Durham is due to appear on June 20 in a closed-door session with the House intelligence committee and will testify publicly the following day before the House Judiciary Committee, according to a person who discussed the dates on the condition of anonymity because they had not been publicly announced.
Durham was appointed in 2019 by then-Attorney General William Barr to investigate possible government mistakes and misconduct in the investigation into potential ties between Russia and the Trump campaign.
His report concluded that the FBI acted too hastily and without sufficient justification to launch a full investigation in 2016. But many of the errors that it identified were also flagged in an earlier 2019 report by the Justice Department's inspector general.
Durham's four-year investigation produced just three criminal prosecutions — one that resulted in a guilty plea from an FBI lawyer and a sentence of probation, and two others that ended with acquittals before a jury.
After Durham's report was released, Rep. Jim Jordan, the Republican chairman of the House Judiciary Committee, wrote on Twitter that he had invited Durham to appear before his panel the following week. The committees have been in negotiations since then over the testimony and finalized the dates Thursday evening, the person said.
Durham no longer works for the Justice Department, and a spokesperson there declined to comment Friday.
Copyright 2023 The Associated Press. All rights reserved.