North Slope broadband line cut by sea ice fixed, company says, paving way for internet service to be restored
Published: Sep. 20, 2023 at 11:35 AM AKDT
ANCHORAGE, Alaska (KTUU) - An Alaska communications company that had its underwater fiber optic line severed by Arctic sea ice this summer has completed repair operations and restored service, according to company officials.
Quintillion, an Anchorage-based company that provides high-speed internet and cell service to rural Alaskan communities, said that the undersea line has been repaired months after being severed in an ice scouring incident along the Beaufort Sea floor. Ice scouring is when Arctic sea ice scrapes along the ocean floor.
The damaged line — Quintillion said the cut was located about 34 miles north of Oliktok Point — cut the company's primary internet and cell service to roughly 20,000 Alaskan customers, said Quintillion President Michael McHale during a Wednesday teleconference.
"We know it's been a rough ride for everybody and our team worked around the clock and worked to get this cable repaired and back up and running," McHale said.
In this case, sea ice cut the fiber optic line that was buried roughly 13 feet below the sea floor, which was another 90 feet below the surface, on June 11.
Quintillion initially said the repairs would take six to eight weeks, but later updated the repair estimate to close to 10 weeks as lingering sea ice and difficult weather conditions pushed back the final fix date.
Ultimately, it took over 14 weeks to fix the line. McHale said a crew of 42 aboard the repair vessel IT Integrity who spent weeks working on the line didn't arrive at the site until Aug. 25.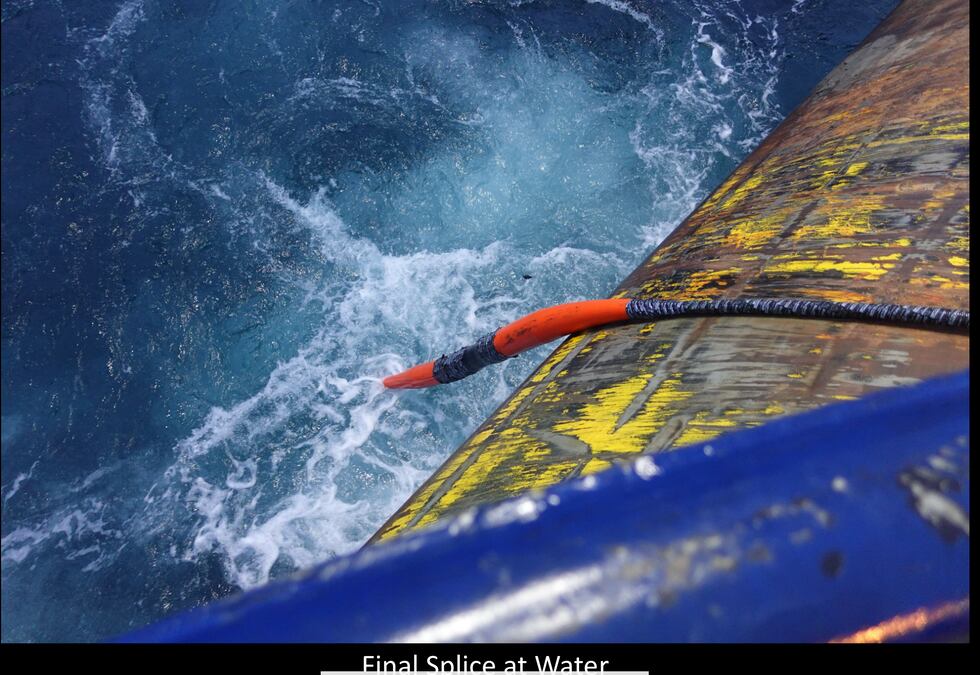 "We're targeting deep burial on the service," he said. "We will also up the armoring, we've done a double armor cable in the area that was severed, and that's the work that's going on over the next ... couple of weeks or so, and we'll take our time, we'll do it right."
McHale said he still expects another 10 days for crews to bury the cable underground, but all that's left now to fully restore service to customers is for internet providers such as GCI and ASTAC to "finetune" operations on their end.
The incident impacted many North Slope communities, including Nome, Kotzebue, Point Hope, Wainwright and Utqiagvik. Many people in those communities were forced to rely on backup internet via satellite and microwaves.
Copyright 2023 KTUU. All rights reserved.