Rain returns Wednesday, but a break from the wet weather is coming
Chief Meteorologist Melissa Frey breaks down the forecast for this week across Alaska
Published: Sep. 19, 2023 at 7:19 PM AKDT
ANCHORAGE, Alaska (KTUU) - It was a chilly start Tuesday morning as temperatures dropped to the lowest levels this season. In Anchorage, the official low was 32 degrees, which is the first time we've dropped to freezing since early May. On average we see our first freezing day on Sept. 24.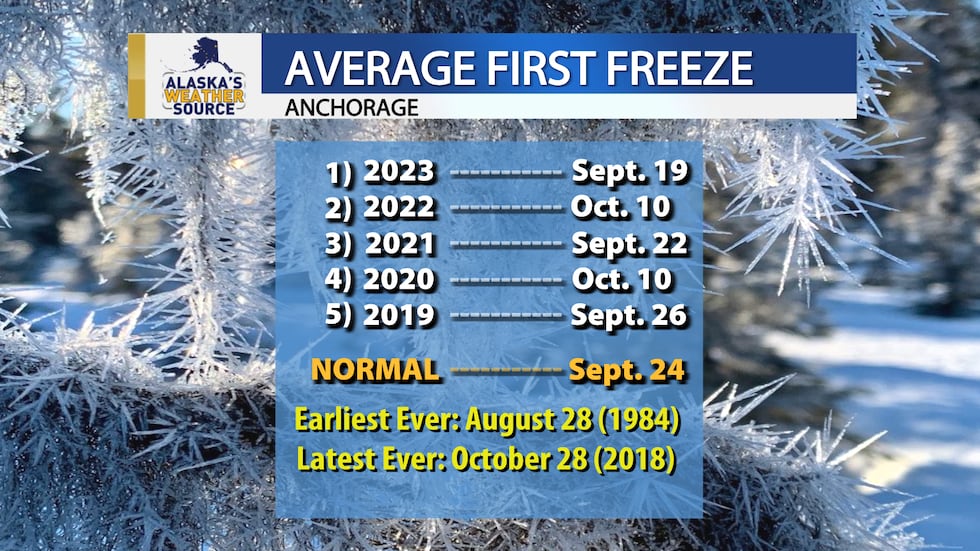 Even though we're about a week early for seeing the first freeze, normal low temperatures this time of year are still in the low 40s, with normal highs in the mid-50s.
Temperatures will stay about 5 degrees below normal over the next week, but we only have one storm that will deliver rain to the area in the next seven-day stretch.
Be prepared for rain early Wednesday across Southcentral, which will transition to showers by Wednesday evening. Showers will linger into Thursday, but drier conditions are likely starting Friday and continuing through the weekend.
In Southeast, the rain will increase through the day Wednesday, with heavy rain likely Thursday and into Friday morning. A flood watch is in effect for the Central Inner Channels and Eastern Gulf Coast for potential flooding.
Copyright 2023 KTUU. All rights reserved.