Fishing Report: Season recap and final fish frames
Published: Sep. 21, 2023 at 5:32 PM AKDT
ANCHORAGE, Alaska (KTUU) - Whether it is the backyard access or the variety of catches, it doesn't take much convincing that Alaska is a fishing state.
It doesn't have to be a 42.3-pound state record rockfish hauled in out of the Prince William Sound.
Or a bizarre blue-fleshed rock greenling caught out of Homer last month.
The popular and productive Kenai and Russian Rivers filled freezers for the winter, whether it was from the dipnetting window in July or just casting a line.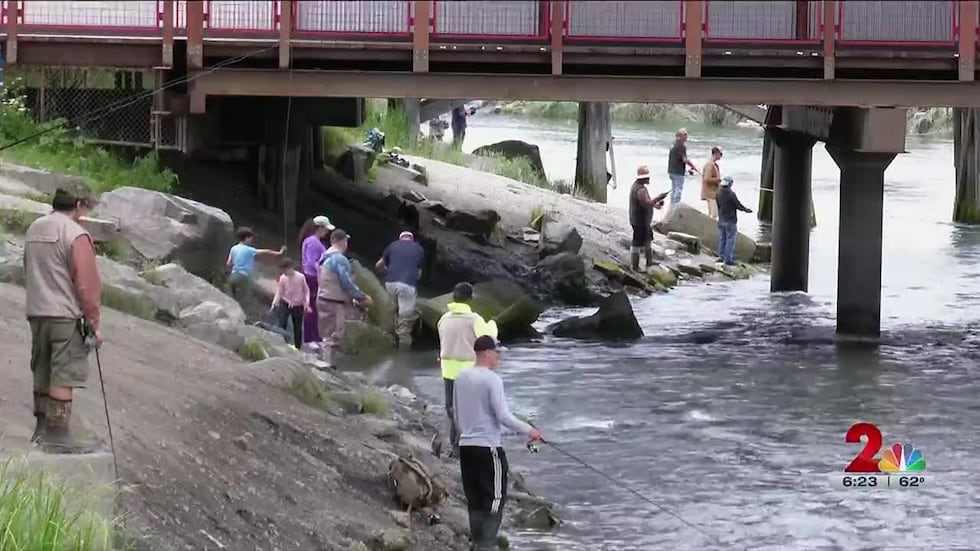 Youth anglers had their own day to slay king salmon at Ship Creek and Ninilchik, creating lifelong anglers.
Fish derbies across the state raise money for continued access to our unmatched fishing opportunities while offering big cash prizes for big fish.
While those events happen ever year, clamming on the Ninilchik beach does not. A four-day window at the beginning of July to dig for clams also dug up some old memories.
Although the Fishing Report season is coming to a close, you can submit Fish Frames all year long here.
Copyright 2023 KTUU. All rights reserved.