Shishaldin unrest continues, as Aleutian volcano erupts
An ash cloud from Shishaldin reached an initial height of 45,000 feet, but the height is decreasing
Published: Sep. 25, 2023 at 8:06 AM AKDT
ANCHORAGE, Alaska (KTUU) - For the third time this month, Shishaldin is erupting.
An ash cloud from Shishaldin Volcano that grew well over 20,000 feet above sea level was observed in satellite data at 5:42 a.m. AKDT along with lightning being detected simultaneously with ash emissions. Seismic activity was reported to drop sharply at the start of ash emissions and is now at low levels, with the ash cloud decreasing in height.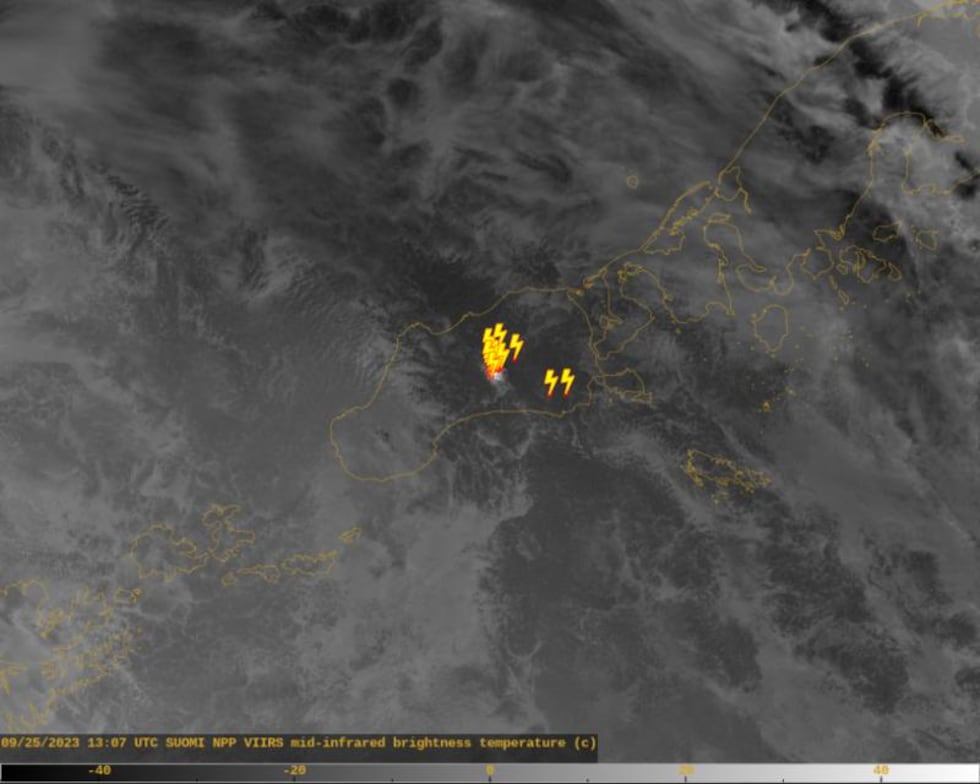 This is the latest in eruptions that has seen an increase in activity since the summer. The Alaska Volcano Observatory is raising the Aviation Color Code to RED in response to the observed activity, with the Volcano Alert Level being raised to WARNING.
The National Weather Service has issued an inflight weather advisory for the activity, with an ash advisory in effect for False Pass. While not under the advisory, Cold Bay, King Cove and Sand Point could also deal with possible trace ash.
Based on previous eruption cycles, significant ash emissions are likely to continue for several hours. Pyroclastic flows and mudflows are likely on the immediate flanks of the volcano.
Shishaldin has had over 26 confirmed eruptions since 1824, with most of them being fairly small. The spring 1999 event generated an ash cloud that reached 45,000 feet above sea level.
Copyright 2023 KTUU. All rights reserved.