'Everywhere I went, I was welcomed': Irishman bonds with Alaskans during 56-day paddle of the Yukon River
Published: Sep. 25, 2023 at 10:52 PM AKDT
ANCHORAGE, Alaska (KTUU) - He has never been afraid of challenges and doesn't claim to be an athlete, however, 61-year-old Dermot Higgins used to be back in the day.
"I've cycled around the world. In fact, I'm the oldest person to have cycled around the world," the retired Irish school teacher shared.
No surprise, Higgins' latest adventure had him setting his sights on canoeing a solo expedition on the Yukon River. He departed on Aug. 25 from Canada and paddled nearly 2,000 miles to Emmonak, Alaska. He called it the 'Yesyukon 2023 Adventure.'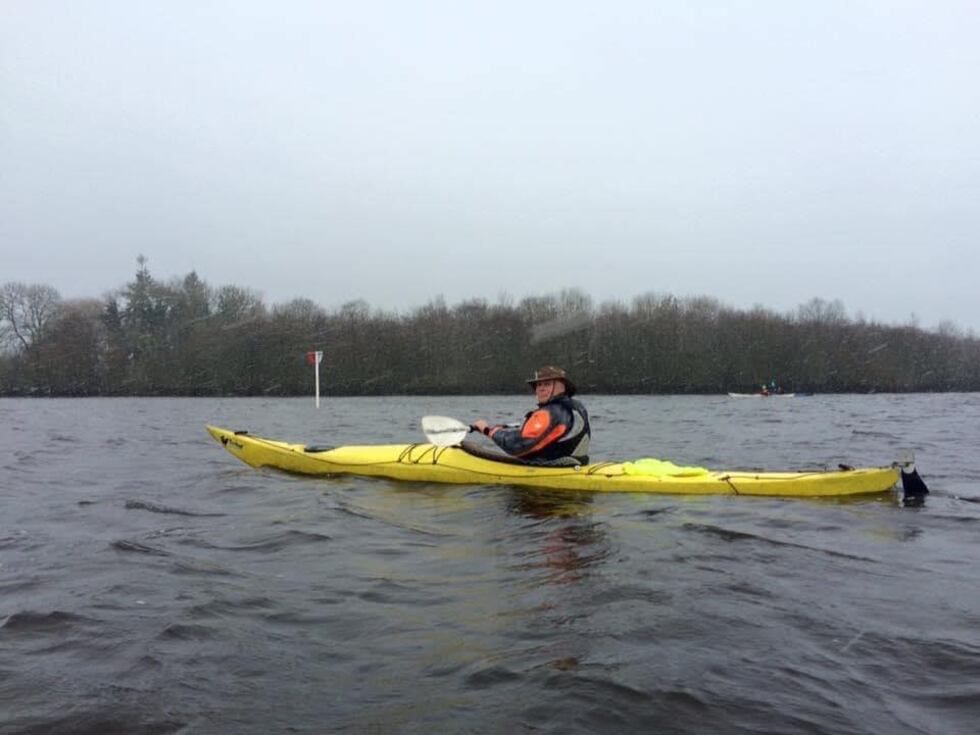 "I'd never taken on anything like this and I'd never been in the wilderness before and that took me right out of my comfort zone," he said.
Higgins averaged about 60 miles a day. He said it took him exactly 56 days, having paddled for 35 of them. The down days were spent resting and getting to know numerous special Alaskans.
"Everywhere I went, I was welcomed. I was fed and I was accommodated in people's homes. That was very, very special. It's not something I expected. It's not something I think I even deserved there but it happened and I really treasure the fact that that happened," he shared.
Along the way, Higgins had a close call with a bear, capsized his canoe, and battled loneliness and sleepless nights.
However, he said the highlights "easily, easily outweigh the negative things that happened to me along the way."
His trip wasn't just for fun. He had a purpose of raising awareness for mental health after his own battle with depression and attempting suicide.
"My project aims to encourage other people not to paddle the full Yukon, but to take on challenges of one kind or another in the outdoors because that's going to improve their mental health," he explained.
Near the end of his trip, he formed a special bond with one family living in the small town of Marshall.
They took him in and he stayed for a week and learned about a tragedy they had just experienced for themselves. Liz and David Fitka told Higgins their eldest daughter, Kimberly O'Domin, intervened to stop a fight and disappeared under very suspicious circumstances in June. Her body was eventually found 100 miles down river and the funeral had just taken place a few days before he arrived.
"My message is that if people know about the disappearance of this lovely lady, that they should contact state troopers because the people in Marshall know. At the end of the day, the family wants justice for Kimberly. I want to do what I can to help," Higgins said.
Touched by their story, he is dedicating his 'Yesyukon 2023 Adventure' to the memory of their daughter.
Higgins' journey may have ended, but he said he'll never forget how the people in Alaska made him feel.
The Irishman kept detailed notes on his entire journey and intends to publish a book with 100% of the proceeds going to Pieta, an Irish suicide prevention and counseling service.
Copyright 2023 KTUU. All rights reserved.