'It's a wicked problem': AFD says no easy solution to homeless encampment fires
Published: Sep. 25, 2023 at 8:31 PM AKDT
ANCHORAGE, Alaska (KTUU) - After a fire broke out on Sunday night in the Chester Creek greenbelt, burning down multiple tents among other things, Assistant Fire Chief Alex Boyd of the Anchorage Fire Department is speaking out about growing concerns with homeless encampment fires.
Sunday's fire, one in which flames reached 30 to 40 feet high and took roughly 10 minutes to bring under control, was just one of many such fires that AFD has responded to this year.
Boyd says the fire department has seen about 360 fires this year that would be classified as "homeless encampments or homeless associated," with 30 of those being classified as wildland fires. He maintains there have been more visible fires this year as the encampments themselves have grown more visible and built up, something less common than in previous years.
"One of the biggest concerns that we see within these encampments, the fact that the structures, the spaces, whether it be trailers or small tents, they're not intended for long-term living," Boyd said. "They were not built for that, they are not intended to do that. And then the encampments themselves become very compact around heating sources ... and with that comes a lot of risk and a lot of danger associated with fire."
Boyd refers to these fires as a "wicked problem," and he says keeping up with them is straining resources at AFD.
"There aren't easy answers," Boyd said. "It took a long time to get here, it's going to take a while for us to find a solution."
Reporters visited the Chester Creek greenbelt on Monday afternoon, where the Municipality of Anchorage was actively cleaning the area. One homeless man living there spoke about the intense fire.
"This was on fire and smoke blowing up as far as you can see," said Nick Swedge, who's staying in a tent on the Chester Creek greenbelt. "We all have fires going all the time, but now I'm afraid to."
Swedge has a friend who tried to put the fire out with a fire extinguisher but says the fire spread too fast.
Boyd says as a result of Anchorage's struggle to adequately care for and serve the homeless population, the fire department gets called in for significant medical emergencies someone may be facing in a camp. It's something that drains their ability to keep up with the workload, but Boyd says they have and will continue to try their absolute best to provide for the community in times of need.
"We are not abating camps, we are simply doing our best to control the fires and fire risks associated with those camps so a lot of those resources really rest in the hands of our other agencies," Boyd said.
Boyd is reminding those living in homeless camps to use fire-protected equipment and not use heating devices or equipment outside of the manufactured recommendation.
Materials should remain 15 feet away from open flames and 48 inches away from any power-heated source. In addition, check any smoke alarms and carbon monoxide alarms to make sure they're functioning properly and to always have fire extinguishers on standby.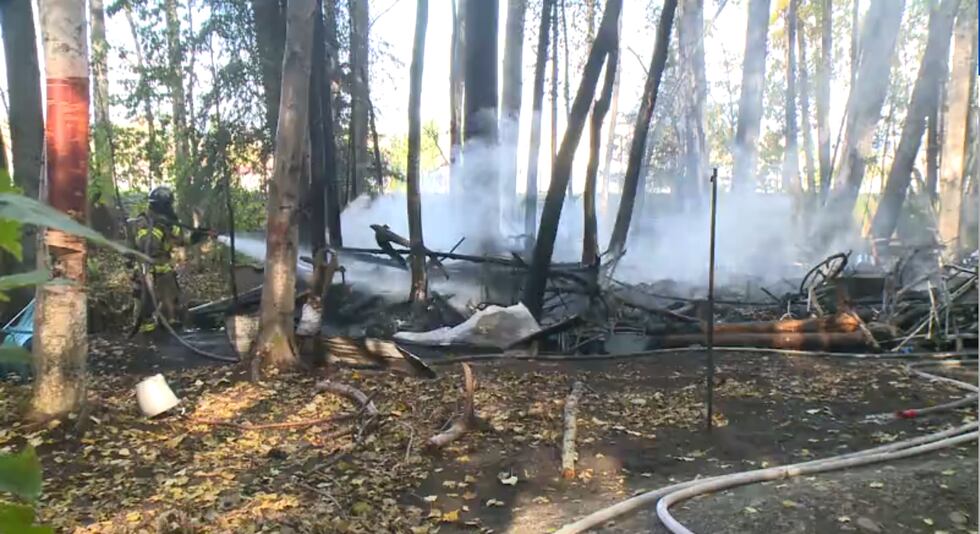 Copyright 2023 KTUU. All rights reserved.