Glenn Highway reopens near Kings River after fuel tank rollover forced closure
Published: Sep. 28, 2023 at 9:42 AM AKDT
|
Updated: Sep. 28, 2023 at 6:56 PM AKDT
SUTTON, Alaska (KTUU) - A fuel tanker rollover closed the Glenn Highway in both directions for hours Thursday near Kings River, according to Alaska State Troopers Communications Director Austin McDaniel.
The tanker rolled off the highway around mile 67, McDaniel said, about five miles east of the community of Sutton.
No one was injured in the crash and the tanker was the only vehicle involved. The truck involved was pulling two fuel tankers.
The Department of Environmental Conservation said in an email that the tanker was carrying gasoline and that a small amount of diesel and engine oil leaked from the engine of the truck onto the highway. They said that a small amount of the gasoline the truck was carrying also leaked from the caps of the tanker cargo, but it is still unknown how much leaked.
As of 5:40 p.m., the highway was reopened in both directions.
Crews moved the cab and one of the overturned tankers upright and are working to get the remaining overturned tanker upright.
The DEC added that the crash has not affected any nearby water sources, stating that the nearest river to the road — the Matanuska River — is a "couple hundred yards away."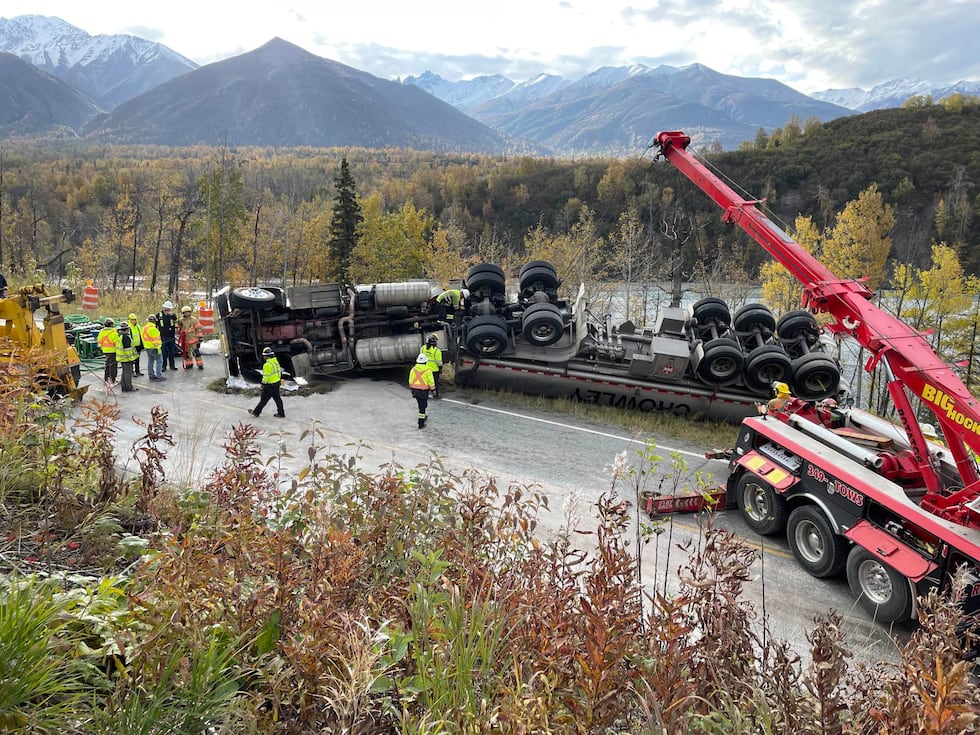 Editor's note: This story has been updated with additional information.
Copyright 2023 KTUU. All rights reserved.