Firefighters finish hanging Christmas lights for woman who fell off ladder
Published: Nov. 16, 2023 at 11:19 PM AKST
SOUTH JORDAN, Utah (KSL) - Several Utah firefighters are gaining attention for their act of holiday kindness.
South Jordan Fire Department Capt. Austin Rekoutis said calls for emergency help could be for anything.
"You never know what you're going to get during the day," Rekoutis said.
It's one reason why Rekoutis decided to become a firefighter.
"I grew up around the fire service. I recognize that every day they show up, they love their jobs," Rekoutis said.
But it's calls like the one on Tuesday that reminded him why he really loves his job.
"It was just a small task that needed to be completed, and it was the right thing to do," Rekoutis said.
A woman fell off her ladder while putting up Christmas lights outside her South Jordan home.
After she was taken to the hospital, Rekoutis and his team realized those lights weren't finished.
"We all of kind of came together and said, 'Hey, this is the right thing to do.' The crew was on board with it. We quickly threw the ladder up and finished her Christmas lights for her," Rekoutis described.
More than one neighbor took pictures of what the South Jordan firefighters were doing up on the roof with those Christmas lights.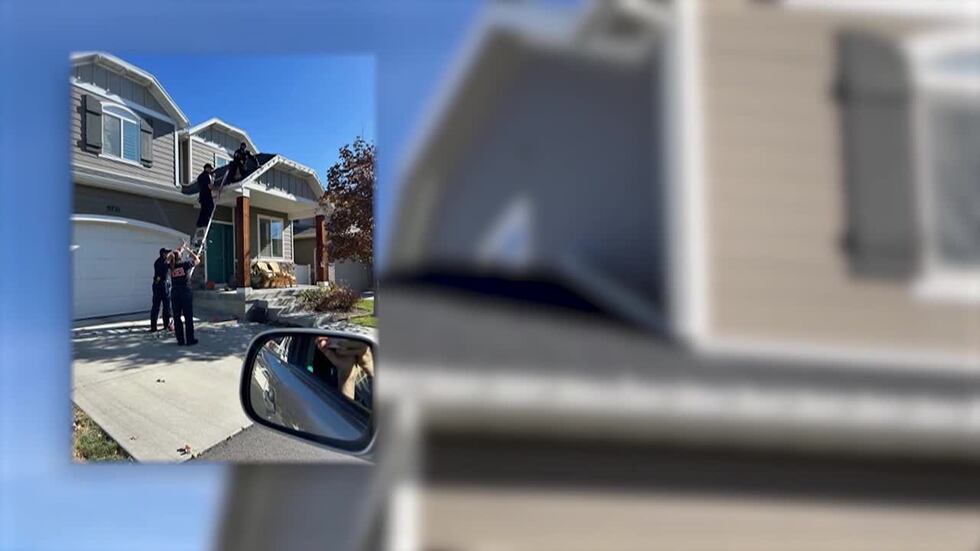 When a photo was shared on a community Facebook page, the story really took off.
"Obviously, we're really proud of the work that took place," South Jordan Deputy Fire Chief Ryan Lessner said.
Lessner said it's what South Jordan firefighters are encouraged to do whenever possible.
"That's kind of our mantra is to do good things, and it's something we empower our staff to really find ways to do good work out with our citizens," Lessner said.
Rekoutis and the other firefighters said they just hope the woman is OK, adding that helping put up a few lights wasn't really a big deal.
"We show up to make somebody's day better, and that's the best part of the fire service," Rekoutis said.
Copyright 2023 KSL via CNN Newsource. All rights reserved.