Police name victim in fatal Mountain View shooting
Published: Nov. 19, 2023 at 3:17 PM AKST
|
Updated: Nov. 20, 2023 at 1:47 PM AKST
ANCHORAGE, Alaska (KTUU) - One person is dead following an early-morning shooting in the Mountain View neighborhood, according to the Anchorage Police Department.
Anchorage police at 3:14 a.m. Sunday came to the area of North Bragaw Street and Thompson Avenue, where they say a man was found outside and taken to a local hospital by Anchorage Fire Department medics. The victim died "shortly after," according to police.
The victim was identified by police on Tuesday as 33-year-old Matagiofa J. Sione.
The case is being investigated as a homicide, police said, but no charges have been filed yet. Officials said they believe they have contacted everyone involved in the case.
To report information about the shooting, such as surveillance footage of the area, call police dispatch at 3-1-1 or 907-786-8900.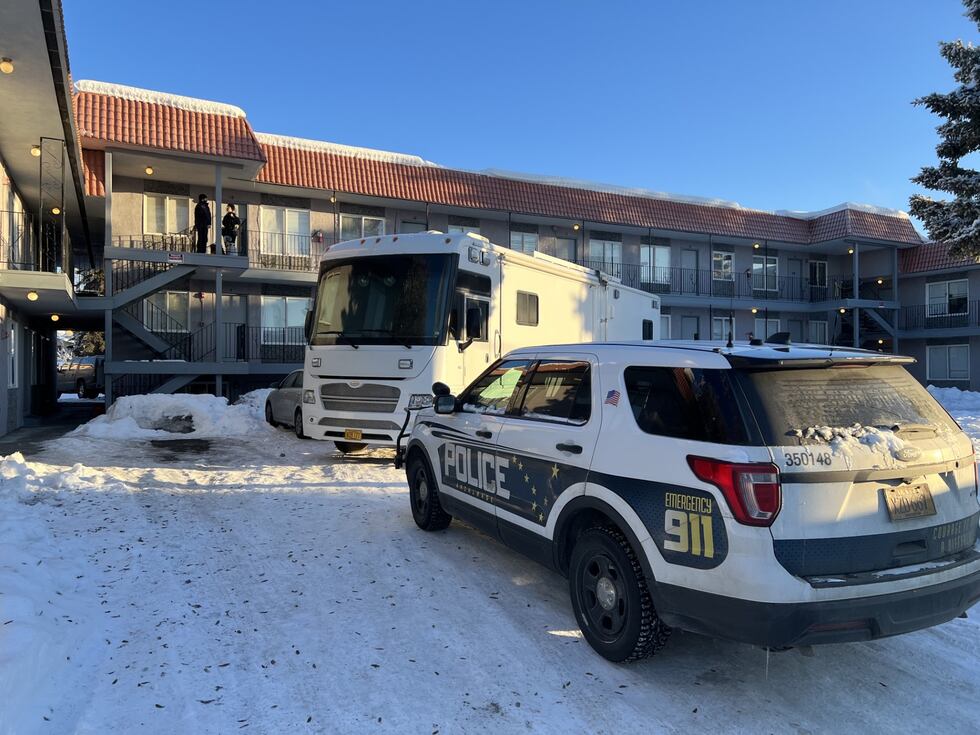 Copyright 2023 KTUU. All rights reserved.