Robert Pattinson, Suki Waterhouse expecting first child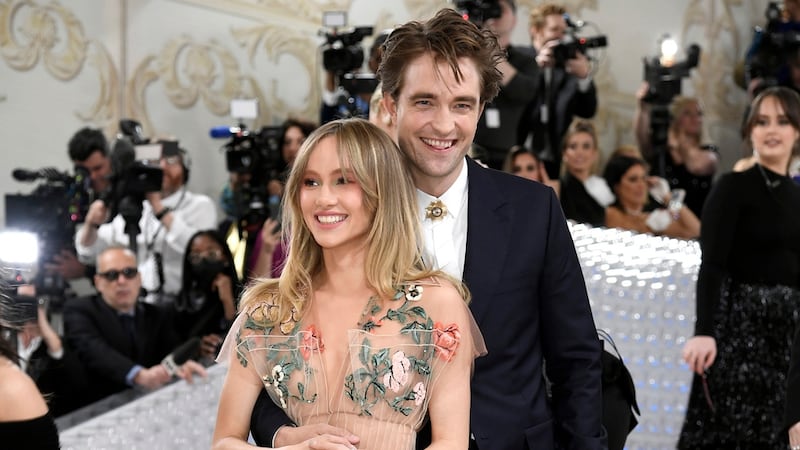 Published: Nov. 20, 2023 at 12:23 PM AKST
(Gray News/TMX) – Actor Robert Pattinson and actress/singer Suki Waterhouse are expecting a baby.
Waterhouse revealed she is pregnant during a performance at the Corona Capital music festival in Mexico City on Sunday.
"I decided to wear something particularly sparkly today because I thought it might distract you from something else that's going on," Waterhouse said on stage, referring to the glittering pink dress she paired with a fur jacket.
As she turned to the side to reveal her baby bump, the crowd roared.
"I'm not sure if it's working," she said, laughing.
The "Daisy Jones & the Six" star, 31, has been dating "Twilight" star Pattinson, 37, for more than five years.
The two moved in together during the COVID-19 pandemic and live in London, where Pattinson filmed "The Batman."
Earlier this year, Waterhouse told The Sunday Times that she's "shocked" that she's "so happy" with someone after five years. Despite their schedules, she said the couple hasn't gone more than two months without seeing each other.
"I had two days off the other day, and it was like, no question I'm going back to see him," she said.
"I think he feels the same about me," she continued. "We've always got so much to say, and I find him hilarious."
The baby will be the first for both Waterhouse and Pattinson.
Copyright 2023 Gray Media Group, Inc. All rights reserved. TMX contributed to this report.