Investigative & Courts/Crime Reporter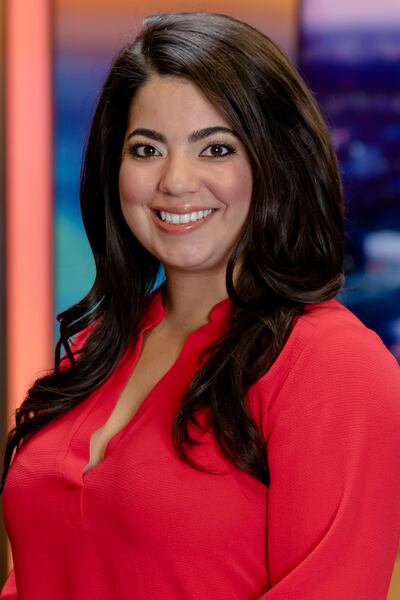 Daniella has spent half a decade working as a broadcast journalist in Alaska.
She's traveled to villages in Bristol Bay to tell stories about the impacts of potential cuts to rural education funding. She stood among Alaskans in Fairbanks the night the Fairbanks Four were released from prison. Daniella reported on Anchorage's spice epidemic and two record breaking years of homicides, one in which a serial killer walked the city's streets. She hosted a half-hour special investigative report highlighting problems with a new, experimental bail system and broke the story about a no-jail-time plea deal that exposed a loophole in Alaska's sexual assault sentencing laws, sparking changes to those laws less than a year later. She traveled along the Iditarod Trail Sled Dog Race route two years in a row as a digital reporter. And when the ground shook in November of 2018, Daniella helped deliver live breaking news coverage of the aftermath of a 7.1 earthquake.
In five years, her reporting in Alaska has earned two regional Edward R. Murrow awards, a regional Emmy award, several Alaska Press Club awards and Alaska Broadcasters Association (ABA) Goldie awards and she was honored as the ABA Broadcaster of the Year in 2018.
Daniella is a tenacious truth seeker with a passion for telling the stories of Alaskans. She's also living an exciting story of her own. Daniella met her husband in Alaska and they continue to live happily in Anchorage with their kitty and now a corgi pup.
Connect with Daniella on Facebook (Daniella Rivera – News), Instagram (@RiveraReports) and Twitter (@RiveraDanie), and if you see her out and about, please say hi! If you have a story idea you would like her to investigate, she would love to hear from you.
(Photo Credit: Freeze Frame Photography)