Anchor/Multimedia Journalist
Anchorage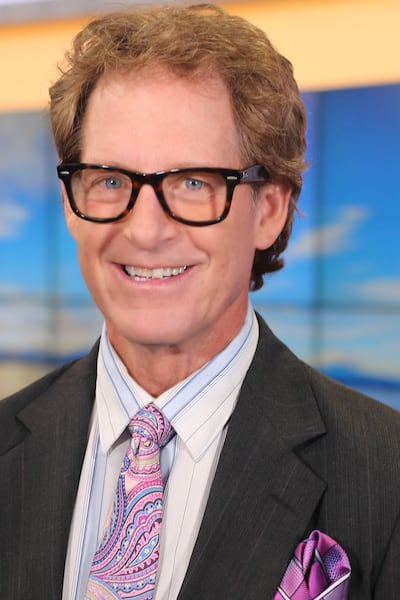 Dave is a veteran anchor and feature reporter/MMJ with decades of broadcast experience. Some of his most memorable stories have been produced under the "Allgood News" franchise he's built over several decades in radio and TV, "Everybody has a story, what's yours?"
Dave has served as a main Anchor/Reporter, weather anchor and as a news photographer — in addition to freelance work as a host and reporter with the Chick-fil-A Bowl in Atlanta. He has more than 25 years of radio broadcast experience as an on-air announcer and content creator.
Dave also hosted an award-winning travel series out of Atlanta called "Georgia on a Budget."
Dave is an avid road bicyclist, a runner, and loves hiking (and anything outdoors)! He enjoys yoga, gardening, and is working on authoring several books (in fact, he also loves working part-time at bookstores whenever possible). Dave has an infectiously enthusiastic spirit and a palpable energy and is excited about bringing his storytelling capabilities to the adventure-filled state of Alaska!
Dave dabbled in a variety of jobs before arriving to the media world including; Commercial Fisherman (5 seasons out of Dutch Harbor), Flight Attendant, Baggage Handler, and most recently Dave was a pick-up driver for FedEx Express and a Bookseller at Barnes & Nobles.
When not working you will find Dave at the YMCA, playing his guitar, and exploring any and all trails here in Anchorage.
Education
B.S. Communications Appalachian State University