Senior Meteorologist
Anchorage, Alaska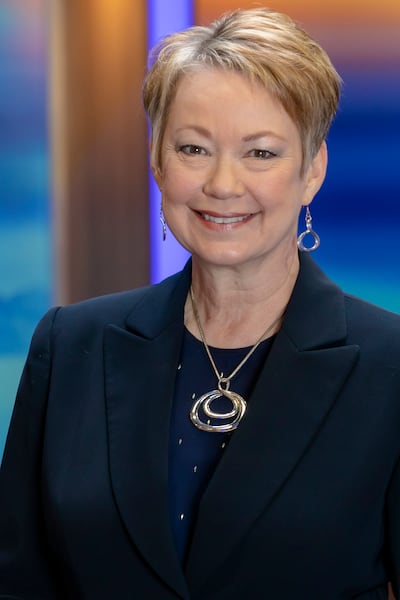 Jackie started her career in 1984 at a small radio station in Chickasha, Okla., but decided to move "home" in 1985, working her way through radio and television until becoming the full-time weatherperson for Channel 2 News in December 1990.
"It's a gratifying experience to work in a job you love, in a town you love, surrounded by people and scenery you love. Wow!" Jackie says.
Although she's lived in Alaska for much of her life, Jackie had the opportunity to travel all over the world, thanks to a mother who believed travel was one the best educations one could have -- plus the fact that she has relatives in Europe and Indonesia -- and her father worked in the Middle East for a time.
Doing the weather at Channel 2 News keeps Jackie on her toes since Alaska presents some of the most challenging weather situations in the world. "It's definitely not the same old thing every day."
Jackie married Dannie Pearson, a former Channel 2 photographer, and counts as part of her family two cats ... and would have more if it were up to her.
(Photo Credit: Freeze Frame Photography)
Education
BA in Communications, Minor Policitical Science, Gonzaga University, 1983
Affiliations
American Meteorological Society, National Weather Association
Awards
Alaska Broadcasting Hall of Fame, NATAS Silver Circle