Assistant Chief Photographer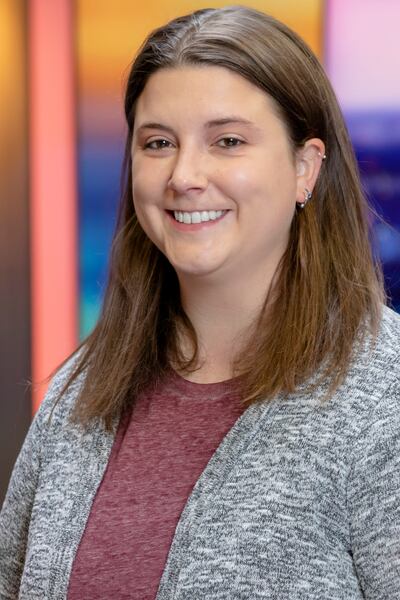 Rachel grew up all over Alaska mostly in the southeast and southcentral. She is a Chugiak High School graduate who also attended the King Career Center's Radio & Television Production program.
The Art Institute of Seattle is where she majored in Video Production, and where she lived for a stint covering local high school sports for KING and traveling for a national athletic recruiting company.
It has been a privilege for her to work at every television station in Anchorage since interning at KTUU in 2003. She wore many hats in the different newsrooms but always aspired to be a photographer. Those first years were mainly shooting sports and she enjoyed covering the Alaska Aces hockey games.
Her passion shifted to documenting breaking news and court proceedings. The Alaska Press Club and The Alaska Broadcasters Association have recognized her several times for excellence in photojournalism. Additionally, Rachel is the recipient of a regional Emmy.
In August 2023, Rachel was promoted to Assistant Chief Photographer.
Outside of work Rachel enjoys traveling with her wife and spending time with her family in Eagle River.
(Photo Credit: Freeze Frame Photography)