Digital Producer/Reporter
Anchorage, Alaska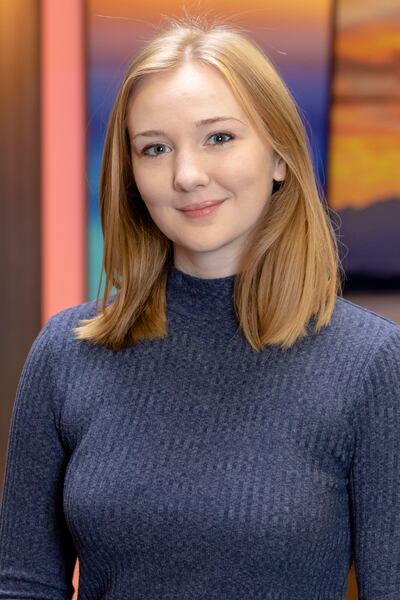 Cheyenne was raised in Ketchikan, Alaska and got her start in journalism as the Editor in Chief of Ketchikan High School's newspaper, The Current. After finding her niche in news, Cheyenne decided to study Journalism and Public Communication at the University of Alaska Anchorage. While serving as the Managing Editor of UAA's student newspaper, The Northern Light, from 2018-2019, she covered many of Anchorage's biggest stories , including the 7.1 magnitude earthquake and the UAA School of Education's loss of accreditation.
Cheyenne first walked into the Channel 2 newsroom as an intern in the summer of 2018, aiming to learn what it takes to be a multimedia journalist. Following her time at KTUU, Cheyenne worked as the features intern at the Anchorage Daily News where she wrote arts stories. From 2018-2019, Cheyenne was also one of the student members of the Alaska Press Club board, where she had the opportunity to organize the club's annual conference and awards ceremony.
After graduating from UAA in 2019, Cheyenne joined the Peace Corps and moved to Sichuan, China to teach English. Due to the coronavirus pandemic, Cheyenne was evacuated from China and ultimately came back to Alaska to report on her home state's COVID-19 response.
If you have a story idea you can reach her at cmathews@ktuu.com.
(Photo Credit: Freeze Frame Photography)