Sr. Producer
Anchorage, AK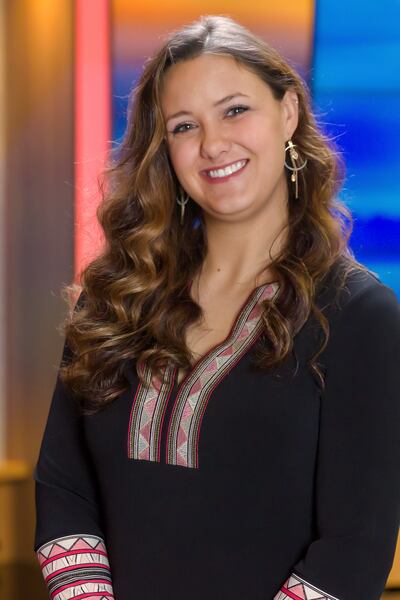 Elinor, or "Ellie" as most of us know her, made the move to Alaska from Flagstaff, Arizona during the fall of 2017. While friends and family questioned her big move north, Ellie says Alaska is exactly where she wanted to be... and thus began her "big adventure."
When not at KTUU producing the 5 O'Clock Report and the 6pm Newshour, you can find Ellie in the mountains with her two rescue dogs, camping, fishing for salmon, snowboarding and trying not to get lost along the way.
Ellie has a journalism degree from the University of Montana with an emphasis on television broadcasting. Prior to joining the Channel 2 News team as a Morning Edition Producer in 2017, Ellie worked as a Multimedia Journalist in Missoula, Montana at KPAX-TV.
Ellie has played a key role behind the scenes in covering many breaking of KTUU's biggest news stories over the past two years - from earthquakes to wildfires to homicide investigations. One of the newscasts she produced was a recipient of a 2019 Regional Edward R. Murrow Award. Ellie's contributions to KTUU's coverage of the 7.1 quake on Nov. 20, 2018 helped KTUU earn a coveted Northwest Regional Emmy Award for Overall Excellence, as recognized by the National Academy of Television Arts and Sciences.
Ellie loves telling Alaska's story, and she and believes the work journalists do to inform the public is an integral part of upholding the rights protected by the First Amendment; a role she doesn't take lightly.
(Photo Credit: Freeze Frame Photography)
Education
University of Montana, Journalism, 2017
Awards
2019 Regional Edward R. Murrow Award
2019 National Society of Professional Journalism Award for breaking news coverage
2018 KTUU Northwest Regional Emmy Award for Overall Excellence