Investigative Producer
Anchorage, AK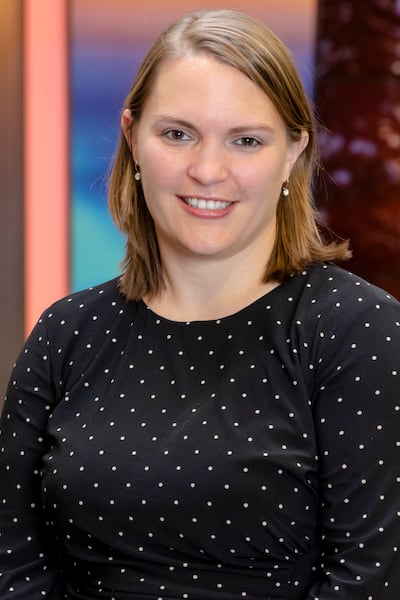 Kortnie Horazdovsky is a lifelong Alaskan who grew up in Big Lake.
She graduated from Houston High School before heading north to the University of Alaska Fairbanks, where she majored in Journalism with a focus on New Media, and English literature.
Kortnie joined the Channel 2 News team in 2009 as a digital producer before moving on to the assignment desk, producing the 5:00 Report and then back to the digital world as Digital Content Manager. She's recently been the newsroom's Content Manager and Executive Producer, and is now the Investigative Producer, working on in-depth stories and projects.
In her time in news, she's covered statewide news including the death of Sen. Ted Stevens, the Iditarod and Iron Dog, climbed Mt. Marathon and coordinated KTUU's coverage of President Barack Obama's visit to Alaska in 2015. As content manager she produced two specials during the coronavirus pandemic: Parenting in a Pandemic, and Back to School: COVID-19 edition.
Outside of work and offline, Kortnie enjoys playing hockey, photography and hiking with her husband and their three kids.
(Photo Credit: Freeze Frame Photography)