Anchor/Reporter
Charleston, SC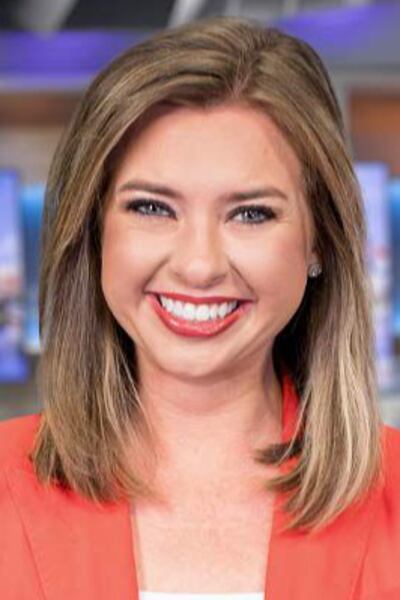 Michal joined the Live 5 News team in December 2016.
Professional Experience: WIS TV, News Anchor/Reporter; Emmy award-winning journalist
Awards: 2-time Emmy-winning journalist
News Philosophy: Being fair and accurate are two of the most important things when it comes to news. My goal is to bring news to the community that THEY are impacted by and care about.
Hometown: Orlando, Florida
Education: University of Florida – Bachelor's Degree in Broadcast Journalism with a minor in Business Administration.
Family: My parents live in Hilton Head. My sister graduated from Auburn in May 2018 and is now a pilot.
Hobbies & Interests: When I'm not reporting or watching the news I love spending time with family and friends — and being involved/volunteering in the community is extremely important to me! I LOVE sports — playing, watching and debating about them — and I have an assortment of teams (Florida Gators, Tennessee Titans, Atlanta Braves, Orlando Magic and Nashville Predators). I enjoy exploring new things, traveling to new places and meeting new people! I love the outdoors and I'm always up for an adventure — from hiking to skydiving, riding roller coasters and more!
Favorite Books: Head Ball Coach: My Life in Football by Steve Spurrier, Mere Christianity by C.S. Lewis (I love anything by C.S. Lewis), The Snowden Files: The Inside Story of the World's Most Wanted Man by Luke Harding, The Question of God by Dr. Armand M. Nicholi, Jr.
Likes Best About the Lowcountry: I would need an entire book to name everything I love about the Lowcountry! I love people because living in a place with southern hospitality is like no other! I love the history. Oh, if the streets could talk!! There are so many incredible stories the Lowcountry has to offer! I love the atmosphere. I love that there is always something to do! You have the hustle and bustle on King Street, the calming waves on the beach and so many things to explore!
Most interesting assignment: I've been able to cover a variety of interesting assignments – both good and bad. A story I will never forget, however, is the historic flood that hit South Carolina in 2015. There are hundreds of stories I covered from during the event and after the fact. But the most interesting story actually came on the year anniversary of the flood. I walked through one neighborhood, that had been underwater, with a local firefighter who performed dozens of water rescues. Hearing his memory of the flood, his description of houses almost completely underwater and the lives he was able to save. It's a story I will never forget.
Updated: Jun. 9, 2023 at 1:51 PM AKDT
|
By
Michal Higdon
and
Jordan Gartner
Authorities say a mother is facing multiple charges after her daughter's body was found in a river.
Updated: Apr. 22, 2023 at 10:54 AM AKDT
|
By
Dylan Leatherwood
,
Michal Higdon
and
Jordan Gartner
A former corrections officer reportedly tried to visit a convicted killer in prison after retiring.
Updated: Sep. 6, 2022 at 9:41 AM AKDT
|
By
Michal Higdon
and
Andrew McMunn
A mother is looking for answers after she said her son's teacher used the word "monkey" to describe another teacher, who is Black, and made her son partake in a cotton-picking exercise.