2 INVESTIGATES: Legislative staffer sought to change law during son's sexual abuse of a minor case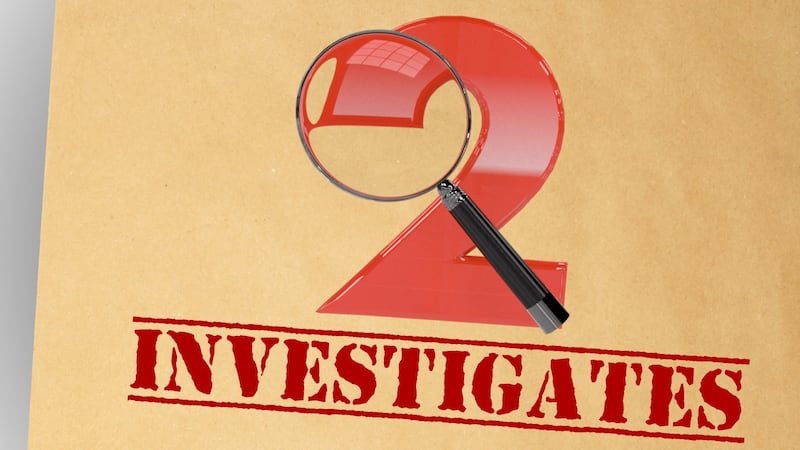 Published: Oct. 12, 2016 at 11:58 AM AKDT
A legislative staffer worked to change state law this year in a way that could have helped his son's defense in an active criminal case, an effort that has raised questions about potential abuse of position.
Tim Grussendorf, an employee of Sen. Lyman Hoffman (D-Bethel) and the influential Senate Finance Committee, met with multiple legislators in an attempt to amend sex crime laws as his son stood accused of sexual abuse of a minor.
Ty Grussendorf was 18 years old in early 2013 when he had a series of sexual encounters with a then-12-year-old girl, according to charges filed in 2015. A lawyer for the Grussendorfs later described the encounters as a "mutually satisfying sexual adventure" and argued that the girl, a 6th-grader, had "solicited (Ty's) attentions."
As the case slowly made its way through court, Tim Grussendorf lobbied colleagues to change the law under which his son had been charged, according to interviews with legislators and capitol staff.
Some lawmakers said those actions made them uneasy.
"Once he brought up that it was his son, and his family member … I got pretty uncomfortable," said Rep. Charisse Millett, an Anchorage Republican and House Majority Leader. "In the Legislature we have an ethical and moral value not to, you know, work on legislation that would benefit our family."
Rep. Cathy Munoz, R-Juneau, and Rep. Jonathan Kreiss-Tomkins, D-Sitka, also said their offices were approached during the session by Grussendorf, who sought to add an amendment to
. Grussendorf's efforts raise questions about the propriety of legislative staffers – who, like lawmakers, are subject to the
– working to change laws in which they have a direct personal stake.
Grussendorf declined to talk at length on the record for this story. He said he did nothing wrong.
In one email viewed by KTUU, Tim Grussendorf used his state account to contact a legislative staffer during the session, requesting specific changes to the law under which his son had been charged. The proposal would have allowed an 18-year-old high school student who had sex with a 12-year-old to avoid felony charges, meaning the defendant would face no more than a single year in prison for each offense.
Although Ty Grussendorf had already been charged at the time of his father's efforts, Department of Law officials said changes to laws during an ongoing criminal case can ultimately reduce the time a defendant spends in prison if convicted.
Sen. Anna MacKinnon, an Eagle River Republican and former director of Standing Together Against Rape, said she was aware of Grussendorf's campaign to change the law.
"I don't want to disparage somebody trying to advocate for their son -- which is fine -- but it has to be in the seat," MacKinnon said in a phone interview, referring to the place people publicly testify before legislative committees.
"Step up. Do it in the hot seat, not behind closed doors," MacKinnon said.
On April 3, 2015, a grand jury indicted Ty Grussendorf on six counts of first-degree sexual abuse of a minor and one count of attempted first-degree sexual abuse of a minor. The charges claimed he engaged in oral sex and other sex acts at a trail near the airport, a movie room, and near a local middle school.
For Grussendorf's family, the stakes were high. The Legislature in 2006 doubled sentences for sex felonies in some categories,
If convicted on all charges, Ty faced a minimum of about 55 years in prison, his attorney wrote in a motion to dismiss the case. The defense lawyers challenged the notion that Alaska's long prison sentences reduce
and questioned the severity of state sexual abuse of a minor punishments in filings like this one:
"Unfortunately, a measured, informed approach has not been applied to the formulation and passage of most sex-crime laws and sentences," wrote defense attorney Julie Willoughby.
Tim Grussendorf was better positioned than most parents to change those laws while his son's case awaited trial.
The son of former Alaska House Speaker Ben Grussendorf, Tim has worked in the Legislature since 1990. He ran unsuccessfully for the House in 2002 and nearly served in the state Senate when, seven years later,
. Senate Democrats rejected the selection.
His monthly pay of $8,939
was the sixth-highest among 104 Senate employees this year.
Millett said Grussendorf approached her about his son's case and potential changes to the law early in the legislative session, which began in January.
"He came right into my office and asked if he could have some time," said Millett. A member of her staff, Grace Abbott, also was present.
"He told us a story about his son," Millett said. "And that was one side of the story. A father's side, in an all-around really bad situation."
Millett said she was uncomfortable because, as a member of the Select Committee on Legislative Ethics, she wanted to avoid any "gray area" that could be perceived as a staff member "advocating on staff time for personal gain."
"Once he started talking about the personal nature of the bill, or the amendment, we just backed out," Millett said. "We were very upfront with him. We just said, 'We're not going to be able to do anything with this.'"
Grussendorf later sent an email to a different legislative colleague suggesting that a paragraph be added to the sexual abuse of a minor law.
He wrote:
"Change AS 11.41.434 (a) to state: that: "An offender commits the crime of sexual abuse of a minor in the first degree, if being [19 years of age or older] as opposed to current 16 years of age or older the offender engages in sexual penetration with a person who is under 12 years of age. (as opposed to current "under 13 years of age.)"
Grussendorf sought to add the amendment to the complicated and wide-reaching criminal justice reform bill that lawmakers vetted throughout the session, legislators said.
The Council on Domestic Violence and Sexual Assault has argued against softening the statutory rape penalties in Alaska, said executive director Lauree Morton.
Regardless of how old he or she looks, a 12 or 13-year-old doesn't necessarily have the "mental or emotional experience to be able to fully consent" to sex, Morton
In a recent interview, Morton said Tim Grussendorf spoke to her about changing sex crime laws during session. Morton said she doesn't recall precisely what was said.
"I was probably sorry that his family was having to go through that, but I think that people need to be responsible for their actions," Morton said.
Ty Grussendorf's lawyer argued that Ty was no danger to public safety and questioned whether other 18-year-olds "who are offered sex" would be deterred by any prison sentence handed down in the Juneau case.
"(Grussendorf) engaged in consensual sex with a mature girl/woman," the defense lawyer wrote of the 6th-grader.
Kreiss-Tomkins, the Sitka representative, said others had already talked to him about potential sex crime law reform by the time Grussendorf approached him. In fact, he said, Grussendorf's lobbying ultimately might have backfired, making it less likely the Legislature would amend sexual abuse of a minor laws during the S.B. 91 debate.
"It sort of created this second layer of emotions and personal relationships that had the potential to get messy," Kreiss-Tomkins told KTUU.
Kreiss-Tomkins proposed an amendment on April 14 that called on the Alaska Criminal Justice Commission to "review and analyze sexual offense statutes" and report back to the Legislature if changes to existing laws are needed. The proposal passed. It made no mention of age of consent or age of defendants.
At the April hearing, Kreiss-Tomkins said one motivation for the amendment was that minimum sentences for second-degree murder were potentially less harsh than the sentence for certain sex crimes.
(A lawyer for Tim Grussendorf's son later raised the same comparison in a motion to throw out the charges, telling the judge that Ty Grussendorf would have faced less time had he committed second-degree murder rather than the alleged sexual abuse.)
Munoz said Grussendorf reached out to her office too.
"Mr. Grussendorf talked to me, and I'll say that he is a constituent. He's also an employee with the Senate Finance Committee," Munoz said in a recent Juneau interview. "He discussed some ideas for a possible amendment to the S.B. 91."
Munoz,
, said she rejected Grussendorf's request.
She offered an amendment related to research of the same law on April 26.
"I went forward ... drafting an amendment that would have asked the commission to review the section of law that involves, say, a (high school) senior and a sophomore, a senior and a freshmen," Munoz said.
called on the Criminal Justice Commission to look specifically at sexual abuse of a minor laws in cases involving a suspect who is younger than 19.
Munoz said she withdrew the amendment after speaking with advocates for domestic violence victims who opposed the proposal, as well as MacKinnon, who said the Kreiss-Tomkins amendment accomplished the same goal.
Munoz said Alaska statutory rape laws, particularly those involving two people in high school who could be charged with a crime for having sex, are "worthy of additional investigation."
Munoz said that at the time she proposed her amendment she was unaware of the age of the alleged victim in the Ty Grussendorf case.
"That was not represented to me," she said.
A KTUU public records request for the calendar of Superior Court Judge Philip Pallenberg, the judge presiding over the Grussendorf case, shows Pallenberg had met with Munoz a few months earlier at the capitol. The judge and Munoz said they did not discuss the Grussendorf case at that Jan. 8 meeting. Munoz said they discussed family and custody law as research for
.
The Legislative Ethics Act forbids legislators and their staffers from using government facilities, equipment, services or other government assets for their private benefit. There are exceptions to the rules, including allowances for "limited use" of state property.
Grussendorf told KTUU he is familiar with the bounds of the ethics act and is confidant he broke no rules.
"I didn't cross any ethical line," he said in a brief phone interview.
Ethics Committee administrator Jerry Anderson said he is not aware of any advisory opinions by the committee that deal with questions of legislative employees lobbying for specific law changes that would benefit family members.
Ethics complaints are confidential in the early stages, and Anderson said he could not say if a complaint had been filed against Grussendorf.
Skidmore, the state Criminal Division Director, also refused to talk about details of the case involving Grussendorf's son.
Speaking about the legislative process in general, however, he said changes to state law can and do impact ongoing criminal cases that are awaiting trial.
When the severity of a crime is reduced in state law, defense attorneys would likely request a lighter sentence based on the new public policy, he said.
"Most defense attorneys would argue ... the sentences should reflect that change in attitude," Skidmore said.
Grussendorf said there is need for reform of Alaska sex crime laws, and not only for the sake of his son.
"It would have benefited a lot of kids," he said.
"That's what the whole crime bill was about. … Trying to fix a problem that we're having in this state with our jails being overpopulated and there being a better way to go about it. And that's, this piece fits right in," Tim Grussendorf said.
The Legislature passed the crime bill in May without the changes to sexual abuse of a minor laws sought by Grussendorf.
Seven felony charges against his son were dismissed July 25 by Superior Court Judge Pallenberg, based on inadmissible hearsay evidence that was heard by the grand jury.
Still, the case is far from over.
The state Department of Law "absolutely intends to pursue" new charges, Skidmore said.
"We believe there is an appropriate case to be made against Mr. Ty Grussendorf and we will continue to seek that justice," he said.
Tim Grussendorf, meantime, said prosecutors are angry with him and are no longer treating his son fairly.
"My son is paying the brunt, is going to pay the price for this. But, I am not sorry for bringing it to people's attention," Grussendorf said of sexual abuse of a minor cases such as his son's.
"In fact," he said, "everyone that I've talked to couldn't believe it."
Channel 2 first learned some elements of this story in April and earlier this year contacted a number of people including: Reps. Jonathan Kreiss-Tomkins, Cathy Munoz and Gabrielle LeDoux, Sens. Lyman Hoffman and John Coghill, Tim Grussendorf, and multiple capitol staffers. None would speak about the matter on the record until recently. Some continue to decline requests for public comment.
The Legislative Affairs Agency on Sept. 7 denied a request for email records that might clarify who lobbied for changes to Alaska's sex abuse of a minor law, and how and when. The agency cited the longstanding belief that legislative emails are not subject to Alaska open records laws. KTUU is challenging that decision.
Austin Baird covers state government for KTUU Channel 2 News. Kyle Hopkins is managing editor and investigative reporter. This story is part of an ongoing series, 2 INVESTIGATES, exploring issues of abuse of power, public spending and consumer protection, among others. Email tips and story suggestions to khopkins@ktuu.com or call (907) 762-9288. On Twitter: > target="_blank">kylehopkinsak.