2YH: ASD looks into benefits of extended lunch and recess through a wellness initiative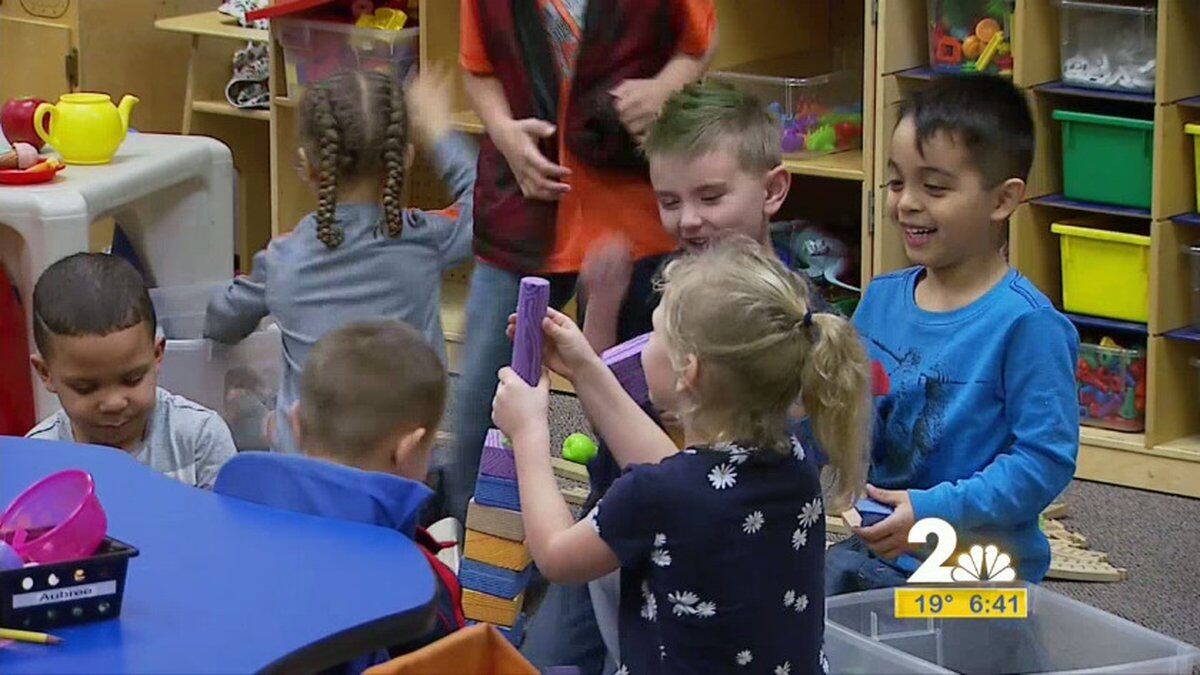 Published: Nov. 26, 2019 at 10:11 AM AKST
Education specialists say that nutritious food and physical activity are essential components of a child's healthy development. But how much time is enough for lunch and recess?
To test out the theory that increasing lunch and recess times could actually help improve educational outcomes, the Anchorage School District along with a parent organization ASD60 created a wellness initiative looking at the benefits of extending those periods.
Channel 2 visited students and staff at Kasuun Elementary, one of 21 schools taking part in the pilot program.
First stop: Kim Weimann's kindergarten class, where students were taking full advantage of indoor recess time.
Students would normally have 30 minutes for both recess and lunch, but ASD Deputy Superintendent Dr. Mark Stock said with this new wellness initiative the key parts were 30 minutes for recess, which could be split and then 20 full minutes for students to sit and eat lunch.
"In the past with lunch specifically they would hurry through their lunch and when it was time to clean up half the lunch sometimes got dumped in the garbage because we just didn't have enough time. Now they finish their lunch and have a moment or two to actually chit chat with a neighbor and really get to relax, chew their food and not inhale it," said 3rd-grade teacher Barbara Williams.
But, sometimes change comes with a cost.
Kim Wiemann's worked in education 23 years and said this is the first time she's had to take on lunch and recess duty.
"I teach kindergarten. I need that brain break because it's constant. It's not like I can give them an assignment to go and do, I'm constantly moving around and I feel like they don't get a break from me either because I'm there constantly with them," she said.
"We've never had to do that before, it is a little adjustment," added Williams.
Kasuun Elementary also has a noon duty shortage, which means teachers are forced to fill in the gaps.
"That's one of the things when you squeeze in something, something else goes out how does each school figure out what that's going to be. Every time we do one of these new statutes that require more, something else squeezes off and what we're trying to do in our research if figure out how schools are all trying to juggle those variables," said Stock.
"There's no right answer, every student is different every student has different needs, every teacher has different needs," added Principal Tarlesha Wayne.
Some see the extra time as an opportunity.
"I'm noticing that I have a closer relationship with my students because they're seeing me outside of the classroom. We can be building relationships not just with our own students, but with other students in our entire school," said 4th-grade teacher Amanda Hartman.
In the end, only time will tell if extended lunch and recess has a positive effect on kids. For now, students and staff will have to continue to think outside the box.
The data still has to be combed through, but the next step would be a preliminary report to the Anchorage School Board on what was found from the actual research and then decide whether or not to implement it as an initiative district-wide.
Email health topics and ideas to 2yh@ktuu.com.
Copyright 2019 KTUU. All rights reserved.