Anchorage's first openly gay candidates win seats on the assembly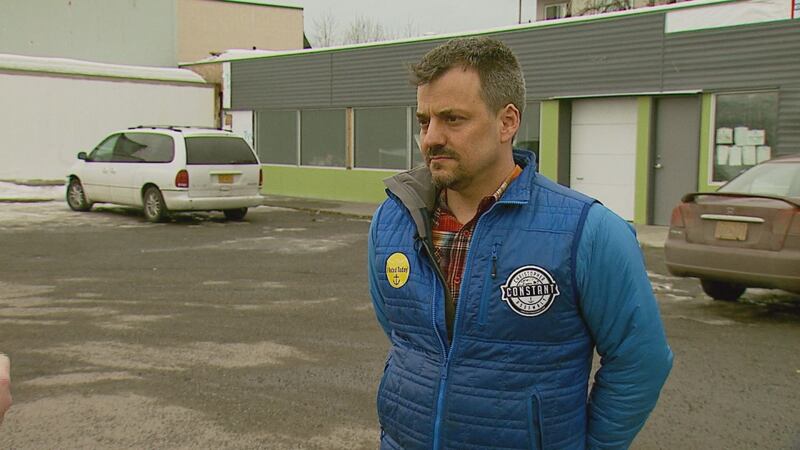 Published: Apr. 5, 2017 at 3:11 PM AKDT
On Tuesday night, Christopher Constant and Felix Rivera became the first openly gay representatives elected to the Anchorage Assembly.
Both men are progressives in downtown and Midtown Anchorage. Previously, Rivera worked as a special assistant for Mayor Ethan Berkowitz.
Constant and Rivera replace Patrick Flynn and Elvi Gray-Jackson. Flynn and Gray-Jackson could not run again, because of term limits.
Constant says he woke up Wednesday morning to messages from people saying his election helped them feel more represented in Anchorage. He also said it was his hard work, on behalf of downtown, that got him the job.
"I really do believe that all of the candidates that won last night won because of their message and their connection to their community, and the fact they already representing the people," Constant said.
Constant said his biggest priority will be improving the area near 15th Avenue and Gambell Street. He pointed to two new businesses, Wild Scoops ice cream shop and Alaska Sprouts, that are starting brick-and-mortar stores on that corner, as success stories for the area.
"The first day was today," Constant said. "The sun rose, and the job has started. So I'm going to work on this Gambell Street project. I'm going to help to promote the public safety. I have pet projects I'm working on. I want to see at least a third of the property on the old Native Hospital site become a working farm that helps to employee people, who are marginally homeless, who need some skills, but also provide food to our citywide food system."
He would also like to see more high density housing in the east side of downtown.
In what is often seen as a conservative state, Alaskans elected almost exclusively progressive leaning people to the Anchorage Assembly, on Tuesday.
Long time pollster Ivan Moore said Americans, as well as Alaskans, aren't as focused on sexual orientation, but rather who can get the work done, instead.
"The final victory will be when this can happen and it isn't even a story anymore," Moore said.