ACLU of Alaska sues governor over abortion funding cut to the courts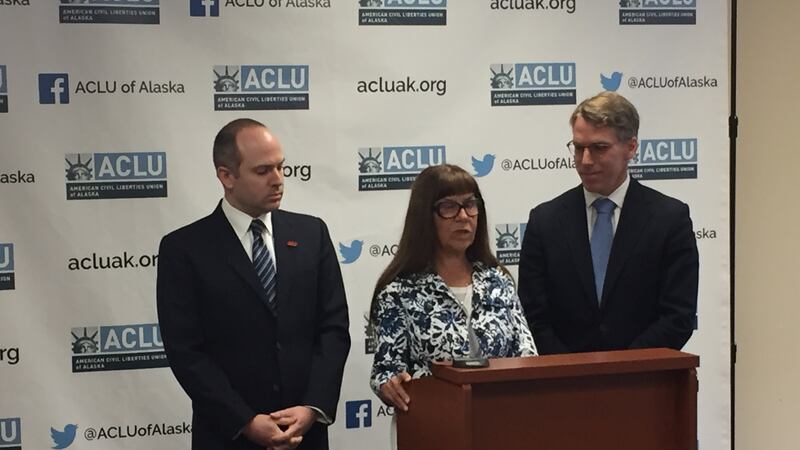 Published: Jul. 17, 2019 at 10:58 AM AKDT
The American Civil Liberties Union of Alaska is suing Gov. Mike Dunleavy over his decision to veto funding from the court system due
Joshua Decker, the executive director of the ACLU of Alaska, told reporters on Wednesday that the governor's decision to veto funding for the courts violated the separation of powers doctrine and breached the Alaska Constitution on gubernatorial veto power.
On June 28, the governor announced his line-item vetoes including $334,700 from the Alaska Court System. The Office of Management and Budget gave an explanation for the line-item veto in accompanying budget documents.
"The Legislative and Executive Branch are opposed to State-funded elective abortions; the only branch of government that insists on State-funded elective abortions is the Supreme Court," read the document from the OMB. "The annual cost of elective abortions is reflected by this reduction."
According to the ACLU of Alaska, that decision to cut the court system's budget is an illegal reallocation of funds from the courts to Medicaid covered abortions.
"That isn't just petty and vindictive; it is a clear assault on the constitutional power of the judiciary and a grossly inappropriate attempt to use money to coerce judges to a political end," read a prepared statement from Decker.
The governor's office responded to the suit saying that "they do not comment on pending litigation."
Copyright 2019 KTUU. All rights reserved.