UPDATE: Sen. Murkowski on Alaska federal judge's block of Trump offshore drilling decision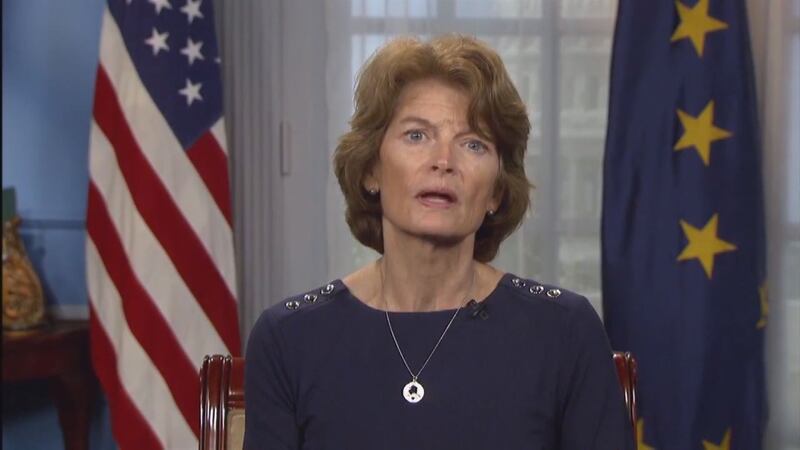 Published: Mar. 29, 2019 at 8:20 PM AKDT
UPDATE, Sunday, March 31st:
U.S. Sen. Lisa Murkowski has expressed her disappointment with a recent federal ruling that reinstates President Obama's executive order banning drilling in much of the Arctic Ocean. In a statement following the U.S. District Court for the District of Alaska's ruling, Murkowski said the following:
"I strongly disagree with this ruling, which asserts that past presidents can bind their successors and only Congress can overturn those decisions. That is not the correct interpretation of the Outer Continental Shelf Lands Act and could have catastrophic impacts for offshore development, which creates jobs, generates revenues, and strengthens our national security. I expect this decision to be appealed and ultimately overturned—if not by the Ninth Circuit, then by the Supreme Court."
The senator's office also cited numbers from the Department of the Interior, which estimates that the Beaufort and Chukchi Seas hold an estimated 23.6 billion barrels of oil and 104.4 trillion cubic feet of natural gas. Additionally, a 2011 analysis found that those resources could create an annual average of 55,000 jobs over a 50-year period resulting in a total of $193 billion for local, state, and federal treasuries.
ORIGINAL STORY, Friday, March 29th:
A federal judge in Anchorage issued a ruling late Friday afternoon against the Trump Administration's plans to increase areas available for offshore oil drilling in Alaska's Arctic waters and off the Atlantic coast.
Federal District Judge Sharon Gleason ruled that President Trump did not have legal authority to rescind orders by former President Barack Obama to withdraw roughly 95-percent of the Outer Continental Shelf from drilling.
A coalition of environmental and Alaska Native groups had filed a federal lawsuit, challenging President Trump's decision in April of 2017, to revoke the executive orders issued by President Obama. Ten of those groups were represented by Erik Grafe, a staff attorney for the environmental group Earthjustice.
"We argued that President Trump lacks the authority to undo those (original) protections," Grafe said. "Today, a federal judge agreed with us, and upheld that President Trump exceeded the law."
In the ruling Friday, Judge Gleason cited the plaintiff's claims that federal law "... only authorizes a President to withdraw lands from disposition; it does not authorize a President to revoke a prior withdrawal. Plaintiffs assert that under the Property Clause of the U.S. Constitution, the authority to revoke a prior withdrawal was not delegated by this statute to the President and thus remains vested solely with Congress."
Judge Gleason agreed with their argument, striking down President Trump's action and reinstating the Obama-era executive orders withdrawing what Earthjustice estimated was more than 120-million acres of offshore area from possible drilling.
"(The ruling) affirms our nation's laws," Grafe said, "that the president can't trample on our laws to the harm of public lands and wildlife."
The American Petroleum Institute, an organization representing the oil and gas industry, intervened as a defendant in the lawsuit. API issued a statement Saturday morning, writing that while it "disagrees with the decision, our nation still has a significant opportunity before us in the development of the next offshore leasing plan to truly embrace our nation's energy potential."
"In addition to bringing supplies of affordable energy to consumers for decades to come," the group wrote, "developing our abundant offshore resources can provide billions in government revenue, create thousands of jobs and will also strengthen our national security."
Gleason's move, however, immediately restored the protections from drilling to nearly all of the OCS in the Arctic Ocean, and uniquely important sections of the Atlantic Ocean, forcing the Trump Administration to reconsider a national five-year leasing program for the Outer Continental Shelf.
The Trump Administration announced a comprehensive energy plan in January 2018 that would have allowed drilling in nearly all U.S coastal waters. When the plan was first announced, Interior Department officials said they intended to hold 47 lease sales between 2019 and 2024, including 19 off the coast of Alaska.
Back when oral arguments were heard in the lawsuit in November of 2018, Grafe, who is based in Anchorage, said the 1953 Outer Continental Shelf Lands Act doesn't allow a president to rescind the order of another that protects offshore lands.
Jeffrey Wood, an assistant attorney general, argued that Grafe's position was unreasonable: What one president can order, another should be able to undo, and that the law showed that Congress wanted presidents to manage leasing.
This is a developing story. Check Channel 2 News and KTUU.com for updates.