Man shot in car on E. 12th Ave.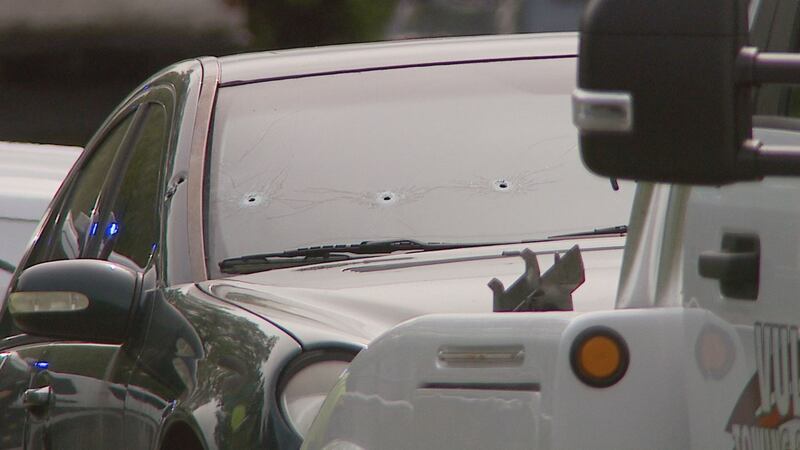 Published: May. 30, 2019 at 9:54 AM AKDT
Anchorage Police are responding to a shooting in Fairview Thursday morning. Police say they were called at 8:55 a.m. to the 1200 E. 12th Ave, where they found a man lying in the street. He had been shot multiple times.
Police say the man was taken to a local hospital, but his condition is not known. A police sergeant on scene said the man's injuries didn't appear to be life-threatening.
Sgt. Cameron Hokenson says the victim himself was one of the callers to report the shooting. Officers found him in the street. They also found a car the man had been sitting in when he was shot.
A car being towed from the scene had at least five bullet holes through the windshield and passenger-side door frame. Police were investigating multiple areas -- a home, the car, and an apartment complex.
APD has closed 12th Ave. between LaTouche and Medfra Streets, but Hokenson said he thought the area would be cleared shortly.
Hokenson said the victim did not offer much information about who had shot him. There was not yet suspect information to release.
This is a developing story and will be updated.
Channel 2 photojournalist Mike Nederbrock also contributed to this story.
Copyright 2019 KTUU. All rights reserved.