Alaska public defender agency meets Constitutional duty, but has several shortcomings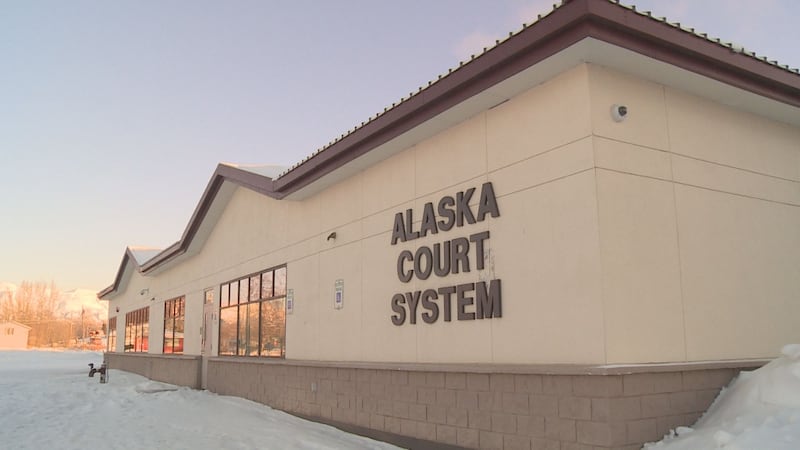 Published: Nov. 4, 2019 at 2:41 PM AKST
On Monday, the Alaska Department of Administration released a report finding that although the Public Defender Agency's caseload per attorney is within professional standards and meets Constitutional obligations, the agency has several areas it could improve the efficiency of its operations.
The
marked the first completed review conducted by the administration's Oversight and Review Unit.
Department of Administration Commissioner Kelly Tshibaka described the findings as "relatively mild" compared to the ones she expects to be produced in the future.
The review found that the public defender agency would operate more efficiently if it hired more support staff, Tshibaka said.
Although public defenders work a caseload that is within the amount of professional standards, Tshibaka said the attorneys are also doing more work per case because of inefficient support staff of either a lack of support staff or a support staff not being leverage to its full potential.
"By all accounts when we take the public defender's reports, all of our caseloads are within those standards. That simply gives us a constitutional threshold. That does not mean that we're doing the best we can, and that's basically what this report says," Tshibaka said. "When you have 23% turnover in your attorneys like we did last year, something's wrong, and so we started looking at what's going on."
The review also highlighted concern over an increased number of cases transferred to the Office of Public Advocacy due to conflicts of interest within Public Defender Agency, such as when there are multiple defendants in one criminal case.
In Fiscal Year 2017, just over 2,800 cases were transferred from the Public Defender Agency to the Office of Public Advocacy. Last year, that number was over 4,000 Tshibaka said.
"Between the Thunderbird Falls and the Grunwald homicide cases, nine of the 10 defendants represented by the State of Alaska have been represented by OPA," said Tshibaka, referring to two recent, high-profile cases in which multiple people were charged with murder.
Tshibaka says that when cases are transferred to the Office of Public Advocacy "it risks undermining the very core mission of the Public Defender Agency to be our primary public defense agency."
The Office of Public Advocacy has the ability to provide representation for multiple defendants in a case because it essentially operates as multiple independent law firms operating under one umbrella, Office of Public Advocacy Director James Stinson said.
The review listed 17 recommendations for the Public Defender Agency.
Public Defender Samantha Cherot said some of the recommendations are already being implemented. Tshibaka said that Cherot has the authority about what other changes to make and how to implement them.
Copyright 2019 KTUU. All rights reserved.