Alaska's first licensed marijuana retail shop just needs pot to sell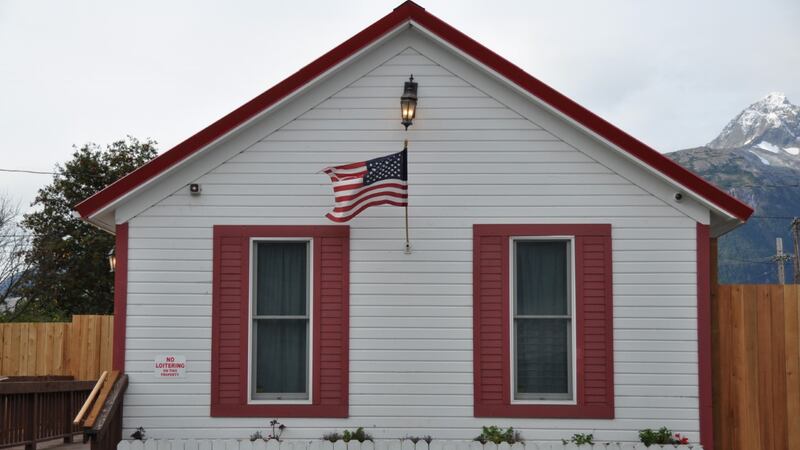 Published: Oct. 4, 2016 at 5:13 PM AKDT
It's official; a store in Skagway may be the first marijuana retail shop to open in Alaska.
On Tuesday, Tara Bass's store, The Remedy Shoppe, passed its final inspection with the state and received the license needed to open the doors.
"I can't believe that it's legal, to be given that piece of paper to sell marijuana legally, I think even the inspector was like 'wow'," said Bass in a phone interview Tuesday afternoon.
Bass says her store has been described as a 'classy, exclusive cigar shop'. She said the Parks Service believes the building is one of the oldest in Skagway.
When Bass first purchased the building she wanted to open a pharmacy but later decided that she was going to open a marijuana shop instead.
Currently there is no signage on the outside, just an American flag.
Now, the final license of approval hangs on the wall in the store.
"What I think is ironic is that when you issue a license you're given a number and all licenses begin with the number 10 and mine says 1-49 so we're the first in the 49th state," Bass said with excitement.
The shop doesn't have an official open date, Bass said she is waiting for the testing facilities to open so she has a product to sell. Testing facilities are the key component for cultivators and retail shop owners to move the industry forward in Alaska.
CannTest LLC, a testing facility in Anchorage, is likely going to be the first to open.
Mark Malagodi, co-owner of CannTest, said there's still a couple more steps the business has to go through with the state and the municipality before doors open, which he predicts will happen in mid to late October.
From there, testing can take up to 72 hours, Malagodi said.
Canntest's website says it tests for potency, microbials, residual solvents and terpene in marijuana.